Endoscopic and minimally invasive procedures have a long tradition in gynecology. Alongside diagnostic hysteroscopy, recent years have seen surgical hysteroscopy further consolidating its position in hospitals and out-patient centers. Surgical hysteroscopy places high requirements on endoscopy equipment used by gynecologists.

Products and system solutions for gynecology at Richard Wolf have always followed the principles of quality, easy handling and user-friendliness.
This approach has frequently enabled classic endoscopic procedures to be placed on a new technological platform. We generate visions as the nucleus for innovations from an ongoing exchange of ideas and communication with leading gynecologists. The innovative instruments from Richard Wolf are setting new benchmarks in patient safety and user-centricity.
Yet another reason for the trust placed in us as a partner.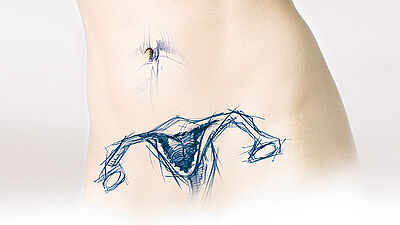 The use of diagnostic and operative hysteroscopy, and also gynecological laparoscopy, has always played a key role in gynecology.
The sophisticated surgical techniques pose significant challenges for the surgeon and benefit from the use of highly-innovative and efficient system solutions.