Richard Wolf B2B Solutions and Concepts
Since it was founded in 1906, Richard Wolf GmbH has built up extensive professional expertise in the in-house development and production of products as well as system solutions and offers its services in virtually all specialist disciplines in human medicine. The product portfolio is complemented by Operating Room Management Systems, integration solutions and exclusive software solutions.
We want to make this expertise available to you. Benefit from the decades of experience held by our expert teams and receive advice on both our standard products and our custom technology solutions – whether you are working with classic hand-held endoscopy procedures or related areas such as robotics.
Take advantage of this promising opportunity to bring solutions to market and strengthen your own brand with high-quality products that are made in Germany. With the right strategy and with us by your side as an established, trustworthy and reliable cooperation partner, you can consolidate your position in the industry and achieve long-term success.
White Label (WL) / Own Brand Label (OBL)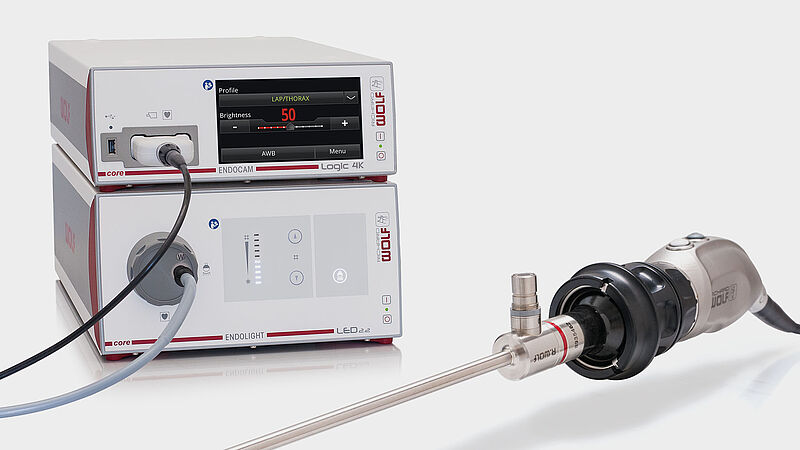 White Label / Own Brand Label is an exciting opportunity for companies to market their products under their own name as it enables them to make use of established technologies and products without having to carry out the development work themselves.
Deploy your valuable resources so that you can concentrate on your own core areas of expertise and offer first-class medical solutions by supplementing and completing your product portfolio with a selection of high-quality Richard Wolf products.
Our standard product catalog is available to you as part of this form of cooperation. To ensure the products you have chosen have your branding, their hardware and software design as well as labeling will be adapted as necessary.
As Richard Wolf is the legal manufacturer of the products, we continue to take care of all tasks regarding standard-related and regulatory requirements as well as all other obligations which fall under the manufacturer's responsibility. We take the burden off you and ensure that the required quality and safety standards are upheld so that you can attend to your satisfied customers.
Contract Development & Manufacturing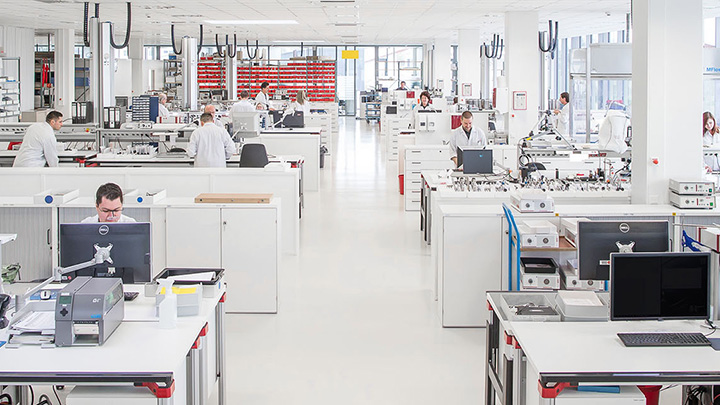 Are you faced with a special challenge that requires a custom product solution?
Based on our extensive expertise, we will develop and manufacture an innovative product for you that is tailored to your specifications and requirements. We will advise you on the advantages and disadvantages of various technologies and materials, help you draft the necessary documents, carry out verification and validation work until you have a complete product file – always in compliance with regulatory requirements.
In addition, the broad and modern manufacturing portfolio offered by Richard Wolf allows production of rapid prototyping for initial system tests all the way through to the series production of your desired product. The coordinated process of design transfer from the development phase to series production ensures a reliable, consistent, and, above all, exceptional standard of product quality for your customers.
This type of cooperation provides maximum flexibility when it comes to allocating individual tasks and activities. Accordingly, we leave it up to you to decide whether you wish to become the legal manufacturer (OEM) of the product or whether we should take on this role on your behalf.
So why wait? Send us your inquiry and we will be delighted to advise you on our standard products and custom solutions.
Questions? I am ready to help!
Carmen Müller
Director Business Development International