Efficiency in a new size
Ideal for effective and patient-friendly kidney stone treatment.
UMP is an operation technique developed by Dr. Janak Desai. When conventional therapies reach their limits, UMP expands the treatment range for percutaneous removal of kidney stones. By using an even smaller nephroscope, the UMP technique can remove inaccessible stones, located in the complex system of the lower renal calices. The Ultra-Mini Nephroscope will be inserted through a minor incision in the skin. A laser can be used to fragment the kidney stone and remove the stone material a technique that is very gentle for the patient due to its extremely small diameter.
Features at a glance
High stone-free rate with low pressure and integrated, high-flow irrigation sheath.
Small, 4 mm incision.
Gentle and atraumatic intervention—the small puncture causes minimal dilation of the tissue.
Lightweight design.
Specially designed, state-of-the-art access sheath with water jet channel for creating turbulence of fragments and a whirlpool effect to evacuate stone fragments without further instrumentation.
Excellent image quality and outstanding color reproduction.

Ultra-Mini PCNL Brochure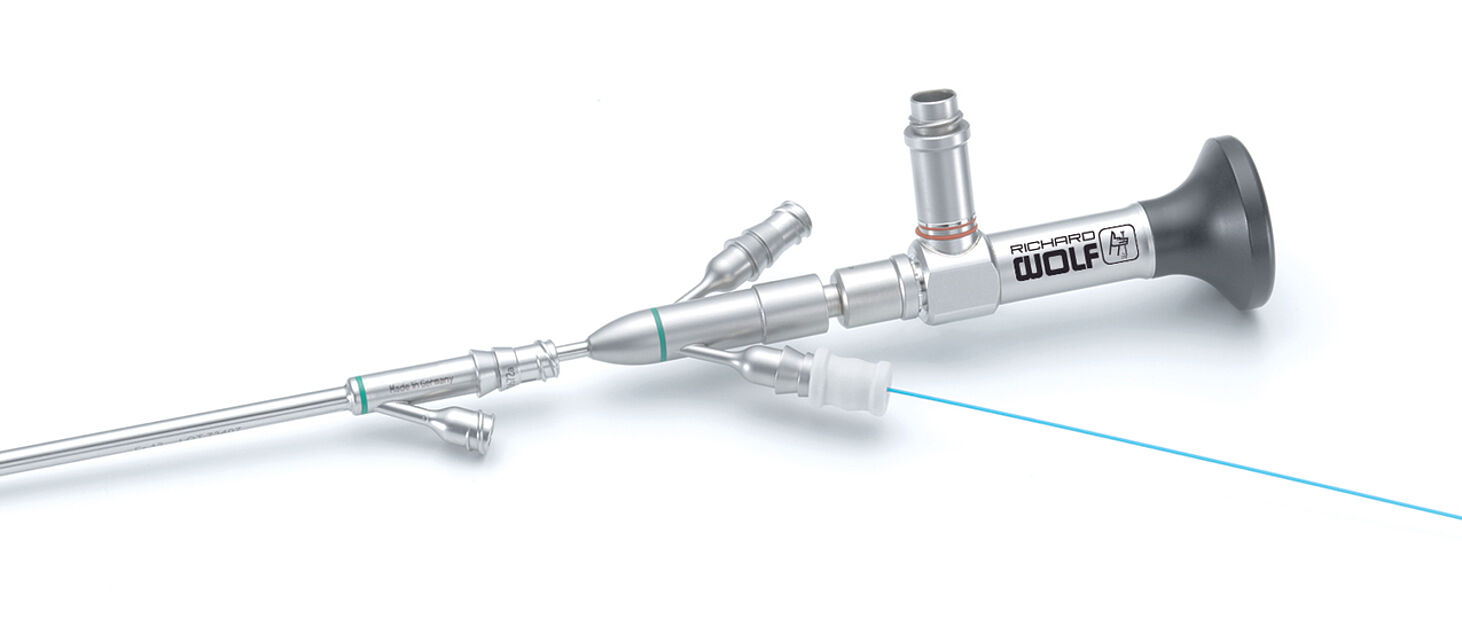 Products you may also be interested in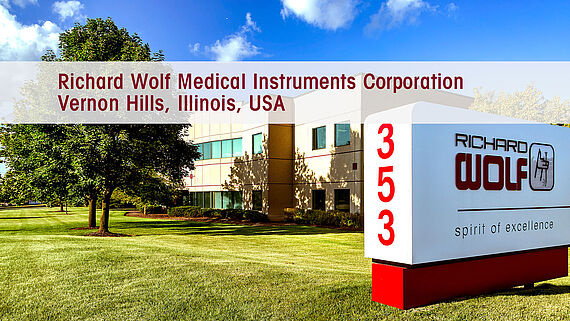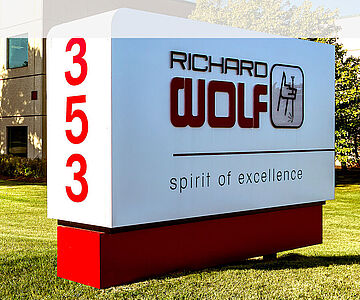 Questions?
We are ready to help!
Richard Wolf Medical Instruments Corporation