Guardian Service
Protecting performance.
Richard Wolf's highly trained technicians approach every repair with an unmatched attention to detail. Only our skilled service and repair experts can keep your Richard Wolf endoscopes and instrumentation performing at their best.
With three levels of membership, Guardian Service gives you the flexibility to choose the best service solution for your facility. We are committed to helping you protect the longevity of your Richard Wolf equipment with professional, precision repairs, as well as on-site training programs.

Guardian Service Brochure
Guardian Membership Levels Overview Brochure
Guardian Membership Levels Quick Comparison Chart
Guardian Newsletter
Join our list.
Our team of Guardian Service Specialists and Clinical Specialists can assist your facility in improving care, handling, and reprocessing procedures for your Richard Wolf devices. As an added benefit, our Guardian Platinum and Guardian Gold members may elect to receive an annual business review to assess your repair history, manage inventory, and gather actionable analysis.
Guardian Membership Levels
We offer three membership levels designed to meet the needs of facilities with varying financial and clinical needs.
GUARDIAN PLATINUM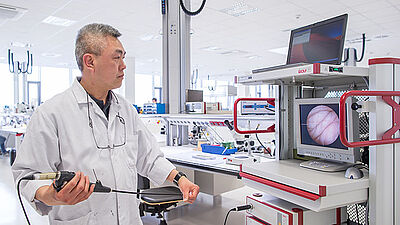 Guardian Platinum is a full-service coverage solution that offers budget certainty by eliminating unpredictable spikes in repair costs. With this membership, your Richard Wolf instrumentation is covered under a full service agreement built around one fixed monthly, quarterly, or annual payment. We tailor our Platinum service agreement to meet the specific needs of your facility, taking into account your equipment portfolio, procedure volume, and repair frequency.

The Guardian Platinum membership provides a long-term focus on preventative maintenance through in-service training and our Customer Education Program. Both are designed to promote best practices for care and handling, while reducing repair frequency. As an added benefit, you may also elect to receive an annual business review to evaluate cost reduction opportunities.
We understand that repair turnaround is critical, so Platinum members receive priority shipping through our Endoscope Repair Exchange Program. You also have access to our Guardian Competitive Trade Program, which allows you to replace outdated or non-functioning competitive endoscopes with their Richard Wolf equivalent at a significant discount.
GUARDIAN GOLD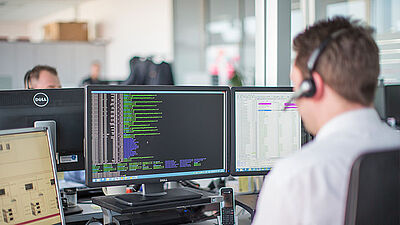 We understand that some customers require the flexibility to manage repairs as they occur, with no upfront costs. The solution: Repair-as-You-Go with Guardian Gold. This premium membership provides savings on all endoscope repair exchanges, as well as discounts on time and material repairs of other devices. Guardian Gold offers cost savings on OEM-quality repairs and also gives you access to our Competitive Trade Program.
GUARDIAN SILVER
With the Guardian Silver membership, you have access to OEM-certified repairs, with no commitment or upfront cost. When you have cases that can't wait, take advantage of the speed and convenience of an endoscope repair exchange. For less time-sensitive situations, you may save money through repairs quoted based on time and material costs only.
Preventative Maintenance Program
Avoiding repairs whenever possible.
The program features:
Function test for comparison to original specifications.
"Fit Check" for devices that require assembly.
Replacement of valves, stopcocks, seals, gaskets, and other worn components.
Inspection of all instrumentation.
Cleaning all optical lenses to remove mineral deposits and other contaminants.
Lubrication of all moving parts, seals, and metal-on-metal components.
Illumination test for light fibers.
Other services include:
Facilitating all repairs to Richard Wolf Repair Center.
Arranging loaners upon request.
On-site exchanges for optics to eliminate downtime during repairs.
Supply Instructions for Use (IFU).
Care and handling in-servicing for staff.
Guardian Service Specialists
Richard Wolf has Guardian Service Specialists ready to assist sterile processing and OR departments in select metropolitan areas with troubleshooting, inspection, preventative maintenance, repair, and replacement of damaged instruments and electro-mechanical devices. While onsite, our specialists provide support in maintaining instrument sets and optics in preparation for use in the surgical suite or physician's office, as well as helping keep repairs and replacement expenses within budget.

For more details on Guardian Service Specialists, please contact Customer Service at (800) 323-WOLF (9653) or info@richardwolfusa.com.
Our Three Service Pillars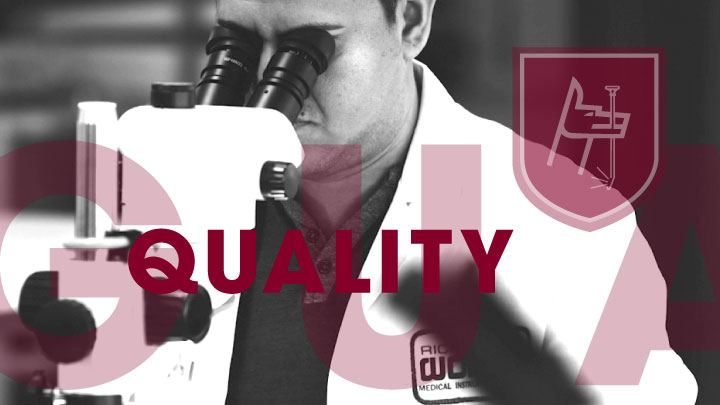 QUALITY
Process—Serviced devices are shipped only after quality control testing has shown that they are ready to perform like new.
Proprietary Materials—Proprietary materials and parts are exclusive to Richard Wolf and cannot be obtained by non-OEM repair companies.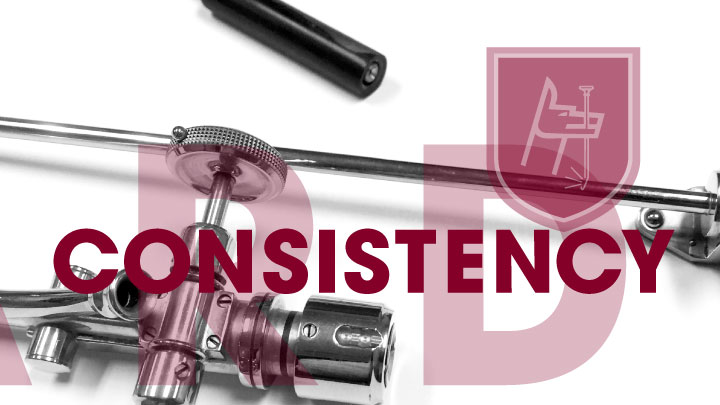 CONSISTENCY
People—Only our expert, factory-trained technicians are authorized to both manufacture and service Richard Wolf instruments and devices.
Original Specifications—Proprietary ownership of component standards and specifications that non-OEM repair companies do not have.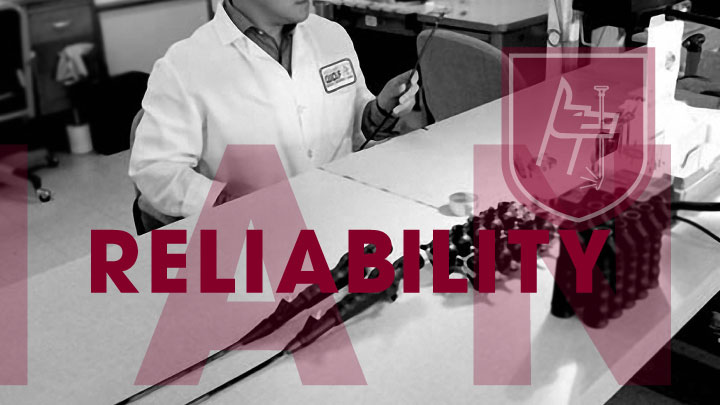 RELIABILITY
FDA Regulated—Compliance with the same FDA Quality Systems requirements as new Richard Wolf products, a standard which non-OEM repair companies are not held to.
Performance—Optimal performance is guaranteed on all serviced instruments and devices backed by our manufacturer's warranty.
FAQ
How do I send my damaged device or instrument to Richard Wolf for repair?
Please contact our Repair Customer Service Team at (800) 323-WOLF (9653), Option 1, to receive instructions for sending your damaged equipment for repair. One of our team members will provide you with the steps to complete this process, based on your Guardian membership level. The equipment should be shipped to:
Richard Wolf Medical Instruments Corporation
Attention: Repairs
353 Corporate Woods Parkway
Vernon Hills, IL 60061

How can I avoid long downtimes on my device or instrument during the repair process?
For optics, we offer 24-hour certified exchanges through our Endoscope Repair Exchange Program. For non-optics, we provide loaner equipment upon request (if available) as a temporary replacement until your equipment is repaired and returned. Our Repair Customer Service Team will be happy to give you detailed information about these options.
Can I have another company perform repairs, or can I do it myself?
Only Richard Wolf factory-trained technicians are authorized to perform repairs on our equipment. Repairs performed by any other party will void the warranty, end product liability protection, invalidate the Instructions For Use, and remove sterility validations.
Does Richard Wolf repair products from other manufacturers?
Unfortunately, we are unable to repair any devices or instruments that do not appear in our product catalog. However, you can replace any competitive product with a similar Richard Wolf model through our Competitive Trade Program. Ask your local Richard Wolf Sales Representative for more details!
What should I do if I experience technical difficulties with my equipment?
We provide real-time troubleshooting and product information to all Guardian members through our technical support hotline at (800) 323-WOLF (9653), Option 4 (Monday–Friday, 7 AM–5:30 PM Central Time), or email us at technicalsupport@richardwolfusa.com.
Can technicians service equipment on-site?
Guardian Service Specialists (link to subpage) can provide on-site service support in select metropolitan areas around the US. These services include troubleshooting, inspection, preventative maintenance, repair, and replacement of instruments and electro-mechanical devices. Contact us at (800) 323-WOLF (9653), Option 1, for availability in your area.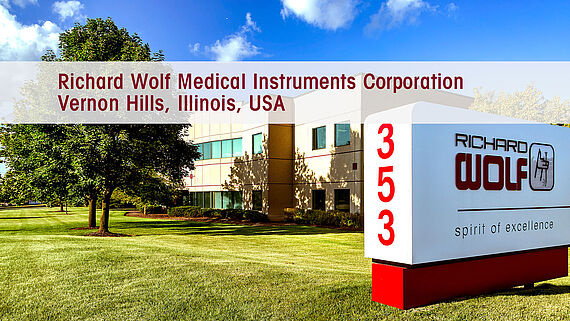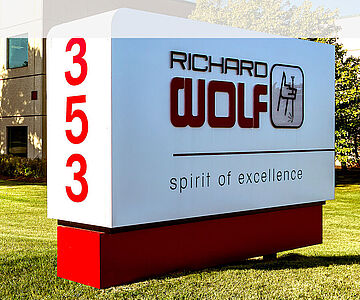 Questions?
We are ready to help!
Richard Wolf Medical Instruments Corporation