ERAGONbipolar biopsy forceps
Safety meets precision
During interventional procedures in the bronchial system, bleeding often occurs that must be stopped quickly.
This is where the ERAGONbipolar biopsy forceps offer important advantages. The double-action jaw allows larger quantities of tissue sampling in perfect cutting quality, and potential bleeding can also be controlled by HF coagulation. In closed status the spoon jaw functions like a coagulation electrode.
Due to the bipolar design a neutral electrode is not necessary.
The ERAGONbipolar forceps for sample excision are ideal for combination with the TEXAS bronchoscope system.
Bipolar work in the bronchial system
Large, double-action spoon jaw
Sheath rotates 360°
3-piece modular structure – can be disassembled for reprocessing

Bipolar forceps for biopsy excision in rigid bronchoscopy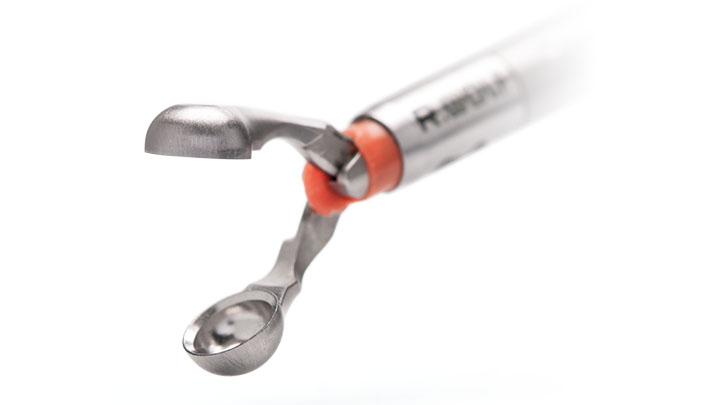 During interventional procedures heavy bleeding often occurs and this requires quick action and a skilled hand to control it.
Consequently we have developed a biopsy forceps that is characterized by its large, double-action spoon. With this instrument high-frequency hemostasis can be achieved, even when ablating tissue.
The bipolar design, which does not require a neutral electrode, offers an additional advantage.
Subject to modifications. Please note that some products may not be available in all countries. Please always take note of the information that is provided with the product. For more detailed information, please consult with your contact partner or directly with Richard Wolf GmbH.
Other products you may be interested in