Disposable cleaning brushes with MDR conformity
Unique hygiene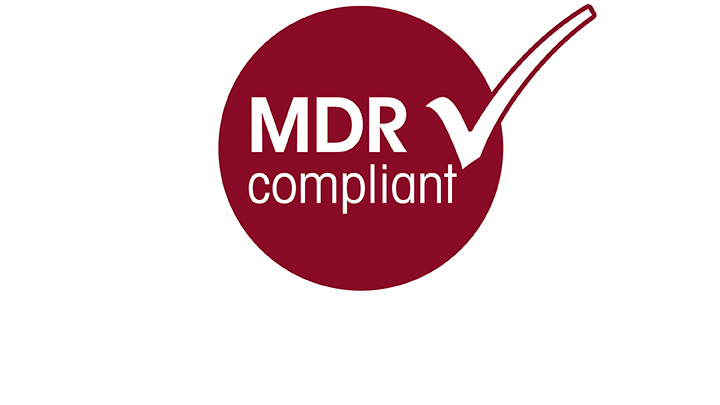 Our disposable cleaning brushes offer you a high level of safety. The sophisticated concept enables brush cleaning of all Richard Wolf instruments.
Color coding helps you quickly and reliably select the validated brush for the specified instrument diameter, ensuring that you always end up with a hygienically perfect medical product.
This not only saves you time in daily clinical practice, but also a considerable amount of documentation effort.
The first MDR compliant disposable cleaning brushes

Various brushes for the entire range of Richard Wolf instruments

Color coding

Brushes validated for the specified diameter

No reprocessing required
The disposable cleaning brushes for a safe and high quality reprocessing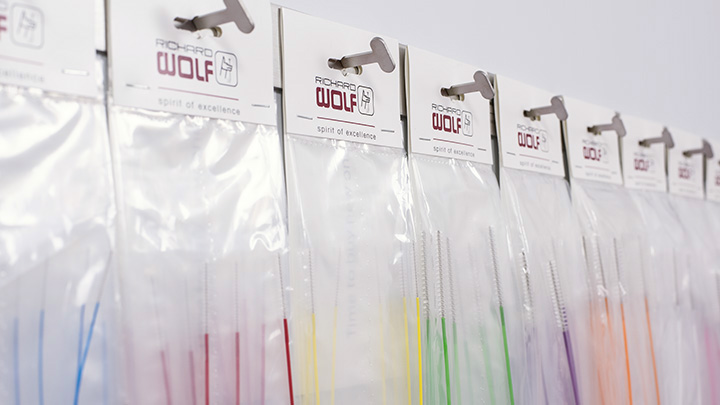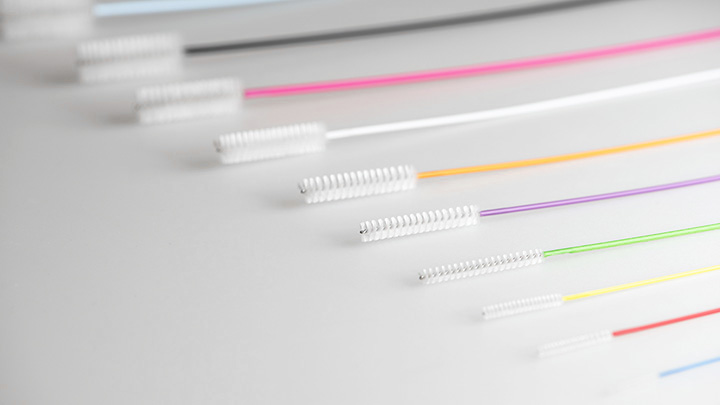 Disposable cleaning brushes for rigid instruments
Brush head
Ø mm
Brush length
mm
Total length
mm
Color
For channel
Ø mm
2
20
400
blue
1.0 - 1.5
2
20
700
blue
1,.0 - 1.5
3
30
400
red
1.6 - 2.5
3
30
700
red
1.6 - 2.5
4
30
400
yellow
2.6 - 3.5
4
30
700
yellow
2.6 - 3.5
5
48
400
green
3.6 - 4.5
5
48
700
green
3.6 - 4.5
7
48
400
purple
4.6 - 6.5
7
48
700
purple
4.6 - 6.5
9
48
400
orange
6.6 - 8.5
9
48
700
orange
6.6 - 8.5
11
48
400
white
8.6 - 10.5
11
48
700
white
8.6 - 10.5
14
48
400
pink
10.6 -13.5
14
48
700
pink
10.6 -13.5
17
48
400
black
13.6 - 16.5
17
48
700
black
13.6 - 16.5
20
48
400
light blue
16.6 - 19.5
20
48
700
light blue
16.6 - 19.5
Accessories
Storage rack for cleaning brushes
for storing and easily removing cleaning brushes

for wall mounting

material: stainless steel

reusable
Dispenser for cleaning brushes
for storing and easily removing cleaning brushes

for table mounting

material: stainless steel

reusable
Other products you may be interested in