Stent loading system
Fold, load, place - simply practical
Easy handling of the new stent loading system is just one of the advantages of this system. With this instrument set, silicone stents of different sizes can be folded effortlessly to load them without great expenditure of force into the rigid tacheoskope.
The optimal combination is offered by the use with the "TEXAS" optical tracheo-bronchoscope and the new tracheo-bronchoscope tubes with a working length of 300 mm, specially designed for interventional procedures.
Through the graduated markings applied over the entire sheath length easy length measurement of the stenting constriction or tissue generation is provided. This enables the user to define the correct stent length.
Because the telescope is directly integrated in the TEXAS tracheo-bronchoscope the system now offers the unique capability of placing all types of Dumon and silicone stents under visual control.
The new stent loading system is available in two different sizes. Small Y-stents or tracheal and bronchial stents up to size 15, with or without nubs, can be effortlessly folded in the smaller system to be loaded into the 14 mm tracheoscope tube. The large version of the new system is available for silicone stents starting at size 15.
The advantages at a glance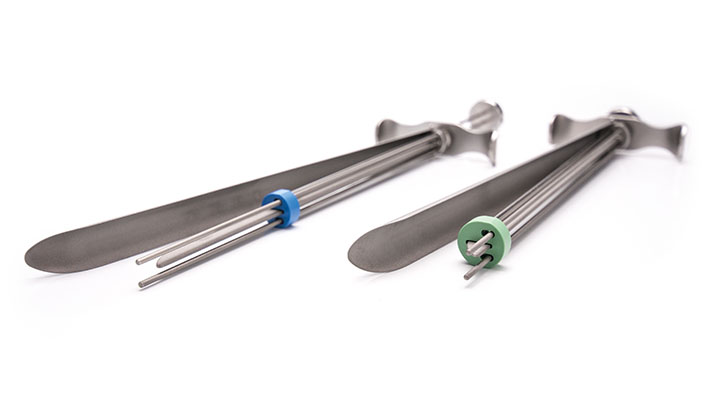 New, innovative stent loading system for tracheal bronchoscopy
Available in two different sizes
For all makes of silicone and Dumon bronchial, tracheal, and Y-stents
Easy, logical folding and loading of the stents
For use with the TEXAS and Hemer tracheoscopes
Placement of the stents under visual control (TEXAS tracheoscope)
Fatigue-free and ergonomic work
Load and place silicon stents under visual control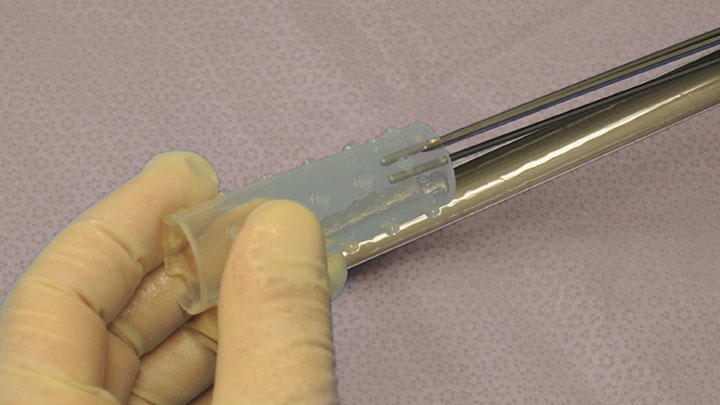 Insertion of the stents
For the tracheal or bronchial stent the positioning rods are threaded into the inner lumen. For the Y-stent the two legs are taken-up.
Folding the stent
Push the guide rail toward the half-pipe guide, applying minimal force. The stent folds automatically. For fixation the color marked pusher is simply pushed until it reaches the stent.
Loading into the tube
Introduce the loading system with the folded stent, provided with sufficient glide agent, from distal into the tracheoscope tube and place the stent in the loading system.
Position in the tube
The stent is now underneath the telescope in the tube so that its angle of view remains free and the user can continue to work under visual control.
Placement of tracheal or bronchial stents
When the position desired for the stent has been reached, the stent is pushed forward and...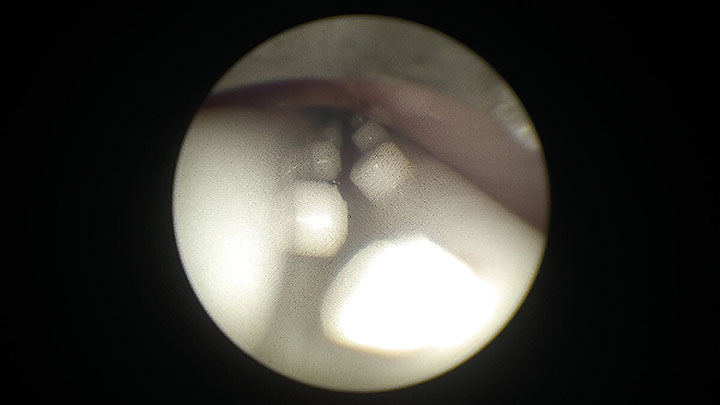 Placement of tracheal or bronchial stents
...placed by a forceps that is opened slightly in the tube. When unfolding the stent the constant visual control...
Placement of tracheal or bronchial stents
...allows necessary position corrections, if required.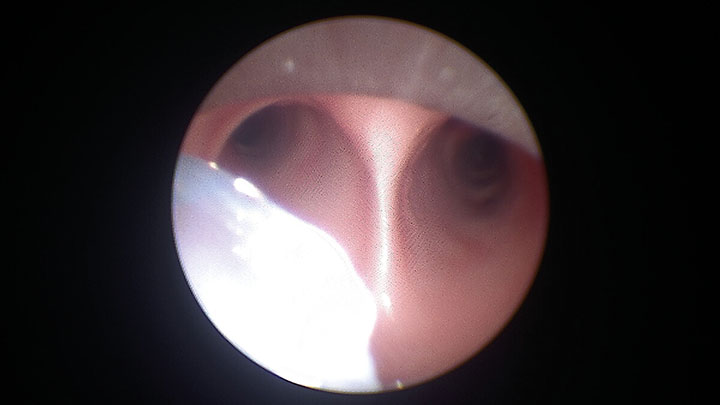 Placement of Y-stents
For application of Y-stents the system offers the possibility...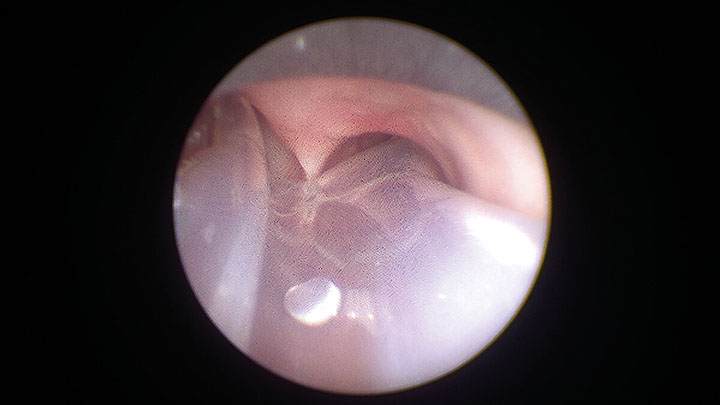 Placement of Y-stents
...of easily placing the two legs of the stent under view...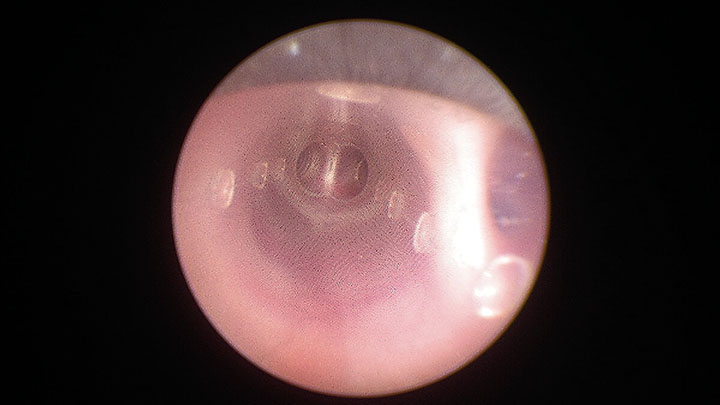 Placement of Y-stents
...and placing them cleanly on the bifurcation.
Other products you may be interested in