Richard Wolf at ARAB HEALTH 2019
(Knittlingen, 28 January 2019) At ARAB HEALTH in Dubai from 28 to 31 January 2019, Richard Wolf GmbH will be presenting its innovative system solutions for minimally invasive human medicine, which visitors can experience both live and virtually.
In addition to the classic product presentation, the medical technology company is increasingly focusing on the digital experience of its topics at trade fairs and congresses and will continue to expand this area in the future. Interested visitors can, for example, experience Richard Wolf's high-resolution ENDOCAM Logic 4K camera system either in a virtual tour using VR glasses or inform themselves in the usual product exhibition.
The area of extracorporeal shockwave lithotripsy (ESWL) can also be experienced via virtual reality (VR). During the VR tour, the visitor is in a treatment room equipped with a complete PiezoLith 3000plus system. During the simulation, the visitor has the possibility to virtually perform an ESWL on a patient with kidney stones. The treatment can be carried out either with ultrasound or X-ray imaging.
The presentation of product solutions such as the network-based OR integration system core nova, the powerful Holmium:YAG laser MegaPulse 70+ and the innovative solutions for minimally invasive spinal surgery round out Richard Wolf's overall presence at the largest and most important healthcare congress in the Middle East.

Richard Wolf GmbH is a medium-sized medical technology company with over 1,500 employees, along with fifteen subsidiaries and 130 foreign agencies worldwide. The company develops, produces and distributes numerous products for endoscopy and extracorporeal shock wave treatment in human medicine. Integrated operating theater systems round out the product range.
Press contact:
Richard Wolf GmbH
Press Office
Pforzheimer Straße 32
75438 Knittlingen, Germany

Tel. +49 7043 35-1102
presse@richard-wolf.com
www.richard-wolf.com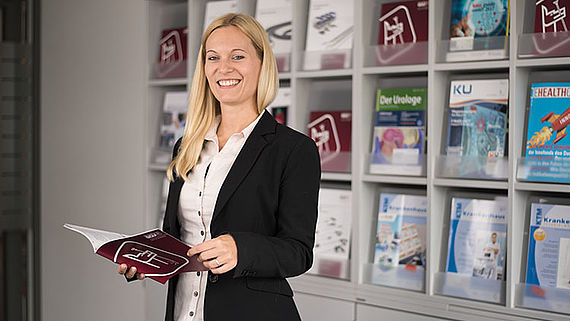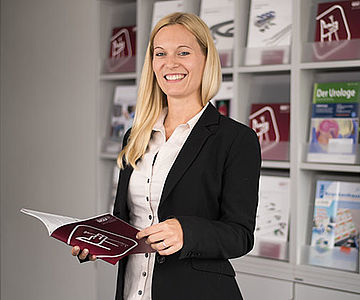 Questions?
We are ready to help!
Beatrice da Silva
Press & Public Relations