RIWO D-URS
Re-thinking Ureteroscopy – the best of both worlds
An instrument that prioritizes ease of use, features the ideal ergonomic shape for the application in question, and sets new standards in disposable endoscopes with its brilliant imaging. All this is combined with a unique 3-channel solution, which provides patient safety and opens up completely new possibilities for designing your procedure.
The best of both worlds – combined for the future!
The use of a semi-rigid URS is essentially limited to ureter stones.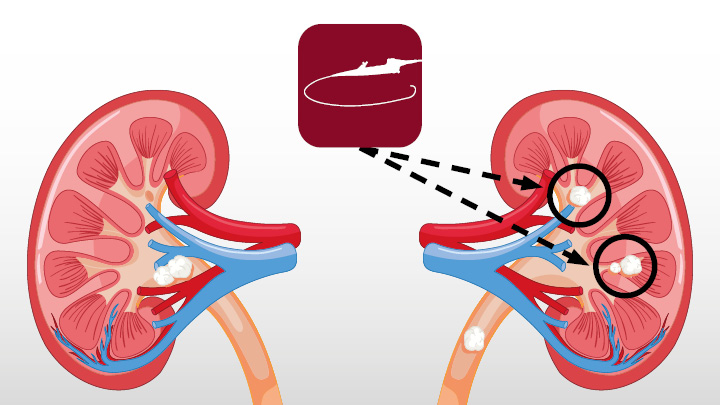 A flexible URS is used for removing stones in the renal pelvicalyceal system.
The RIWO D-URS can be used to remove stones from both the ureter and the renal pelvicalyceal system.
The advantages at a glance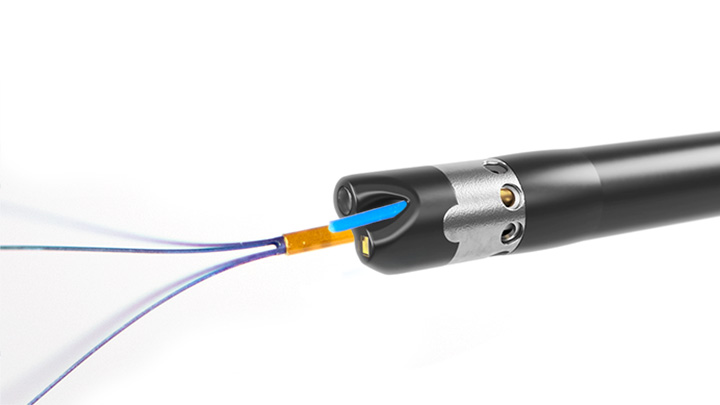 Efficient treatment, every time
The 3-channel solution: Simultaneous working with stone basket and laser fiber with continuous backflushing even without ureteral access sheath.

Can be used instead of a cystoscope or semi-rigid URS for placing the guide wire.

Can also be inserted without ureteral access sheath.

Both ureter and kidney stones can be treated.

Cuts down on standard instrument requirements.

No need to change instruments.

Ideal for solo surgery.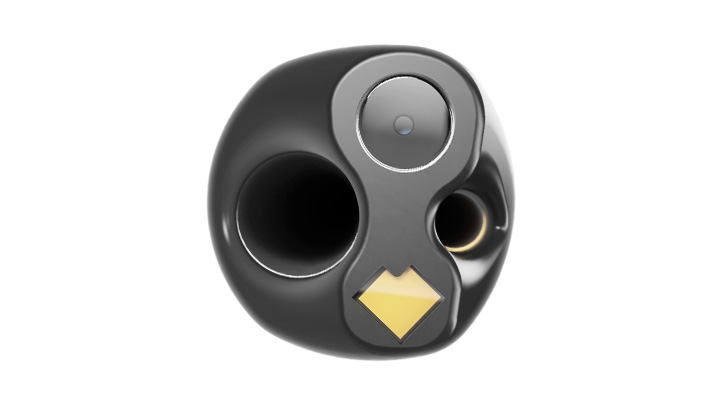 Brilliant technology
Combination of semi-rigid sheath and flexible distal tip.
Atraumatically shaped instrument tip for easy passage of ureteral stenoses.
300° upward/downward deflection of the distal tip.
Continuous irrigation possible via a third channel integrated in the instrument sheath.
Outstanding depth of field thanks to CMOS sensor technology.
Distal LED for homogeneous illumination of the surgical area without overexposure and reflections.
Special Imaging Mode (SIM) compatible.
Unique ergonomics
Unique handle design enables completely new handling.
Handle with non-slip silicone inlays.
Surgery can also be performed comfortably while seated.
Various ergonomic hand-positioning options available.
Direct transmission of hand movement to the flexible distal tip.
Reduced strain on the muscles due to relaxed, ergonomic working posture during the procedure.
Richard Wolf Augmented Reality App
Do you want to get a live experience of RIWO D-URS in a demo case?
Subject to modifications. Please note that some products may not be available in all countries. Please always take note of the information that is provided with the product. For more detailed information, please consult with your contact partner or directly with Richard Wolf GmbH.