RIWO D-URS
Re-thinking Ureteroscopy – the best of both worlds
An instrument that prioritizes ease of use, features ideal ergonomic handling and maneuverability, and sets new standards for disposable endoscopes with its brilliant image quality. All this is combined with a unique 3-channel solution, which provides patient safety and opens up completely new possibilities for designing your procedure.
The best of both worlds – flexible & semi-rigid all-in-one!
The use of a semi-rigid URS is essentially limited to ureter stones.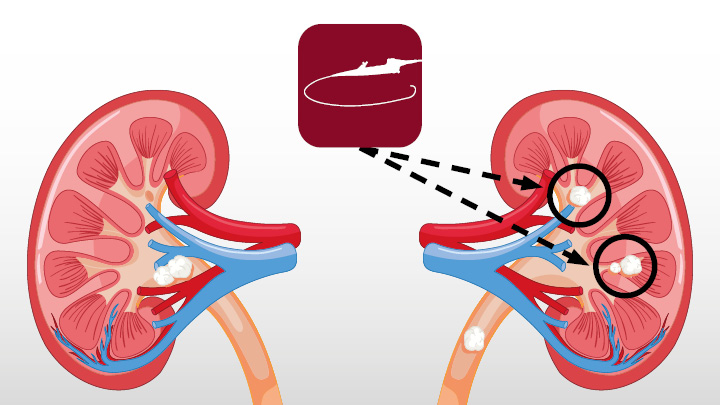 A flexible URS is used for removing stones in the renal pelvicalyceal system.
The RIWO D-URS can be used to remove stones from both the ureter and the renal pelvicalyceal system.
The advantages at a glance
ENDOCAM D Camera Controller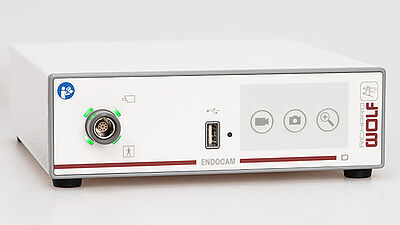 Designed for the D-URS, the ENDOCAM D is compact, portable and ready for use at the push of a button. Despite its size, the ENDOCAM D offers a brilliant endoscopic image and a multitude of features enhancing convenience and flexibility.
Intuitive and easy operation
Compact and low profile
Multiple video output signals and video formats for added flexibility
Image and video documentation on a USB storage device
3 function buttons:
Start/Stop Video
Image Capture
Zoom (3 levels)
Ideal supplement to existing systems
ENDOCAM® Logic Camera Platform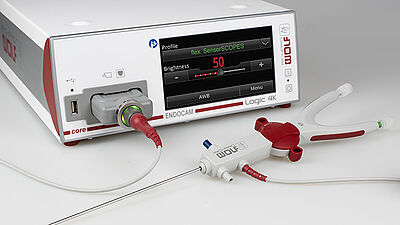 Richard Wolf offers a specially developed adapter for the ENDOCAM Logic camera platform, which works as the link between the D-URS and Camera Controller. This means you can continue to use your existing ENDOCAM Logic Camera Controller and its features as normal.
Image and video documentation on a USB storage device
Special Imaging Modes (SIM) for improved tissue differentiation
Entry of patient data and customizable profiles via keyboard
Subject to modifications…For more information, please contact your local Richard Wolf representative or call Customer Service at (800) 323-9653.
Questions?
We are ready to help!