The new training hall of the TSV Knittlingen bears the name Richard Wolf
(Knittlingen, March 28, 2019) The sports hall of the Knittlingen gymnastics and sports club (TSV Knittlingen), which is still under construction, since March 12, 2019 has a name: The management of the medical technology company Richard Wolf, based in Knittlingen, met the representatives of the club Jürgen Mössner (1st chairman), Bernhard Braun (2nd chairman) and Ulrich Saur (3rd chairman) at the in-house Prima Vista Academy. With the signing of a corresponding contract, the company acquired the rights to the name and so the founder of the company, Richard Wolf, is now godfather of the "Richard-Wolf-Halle".
In his speech, Jürgen Mössner mentioned the similarities that link the two parties. Richard Wolf, for example, has about 1,500 employees, and the TSV Knittlingen, with its number of members, comes close to this area. In 1947, the year the company Richard Wolf was founded, the TSV celebrated its 100th anniversary. And ultimately, both institutions stand for the well-being and preservation of human health.
"Together with the club we are pleased about the fast construction progress of the Richard-Wolf-Halle and, as a local company, we very gladly support the TSV Knittlingen with this large project by acquiring the name rights," explains Jürgen Steinbeck, Managing Director of the Richard Wolf GmbH, at the signing of the contract.
With various departments and an extensive offer the TSV is today the largest association in Knittlingen. With the construction of the municipal sports hall in 1981, the city of Knittlingen had, among other things, created sports space for the then 500 club members. Due to the continuous growth of the city and the club, the capacity of the sports hall has not been sufficient for a long time. In order to continue to grow and to secure the quality and structure of the club, the TSV decided to build a new and larger training hall. The financing of the large-scale project is done by the club through its own funds as well as through grants and donations.
The shell of the Richard-Wolf-Halle with a floor space of approx. 1,200 sqm has already been completed and the hall is expected to be inaugurated in autumn 2019.

Richard Wolf GmbH is a medium-sized medical technology company with over 1,500 employees, along with fifteen subsidiaries and 130 foreign agencies worldwide. The company develops, manufactures and markets a large range of products and solutions for endoscopy and extracorporeal shock wave treatment in human medicine. The portfolio is supplemented by state-of-the-art, integrated OR management systems and technical endoscopes for aviation.

Press contact:
Richard Wolf GmbH
Press Office
Pforzheimer Straße 32
75438 Knittlingen, Germany
Tel. +49 7043 35-1102
presse@richard-wolf.com
www.richard-wolf.com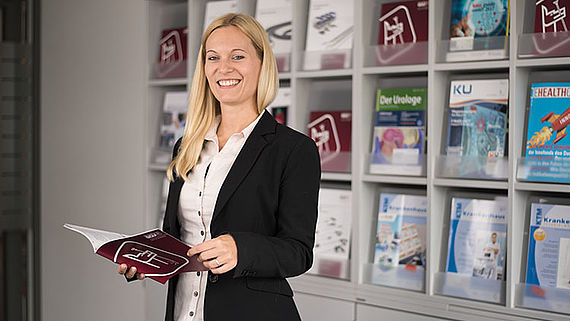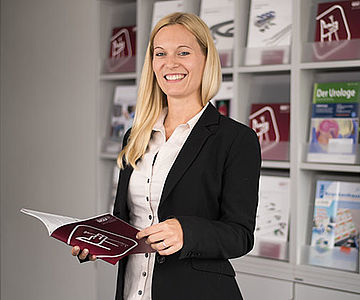 Questions?
We are ready to help!
Beatrice da Silva
Press & Public Relations