Sony and RIWOlink form a strategic alliance on development, marketing and sales for Operating Room digital transformation.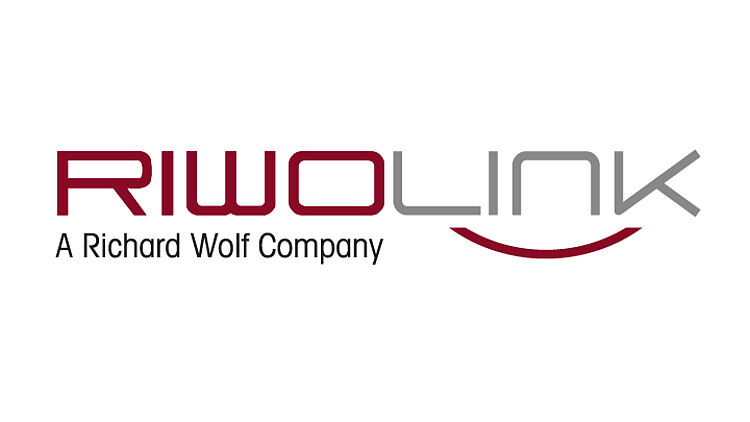 (Karlsruhe, April 18, 2023) Digitizing clinical workflows in hospitals, specifically in OR's is one of the key elements in helping health care providers to achieve higher efficiency, better clinical outcomes, improving patient safety as well as contributing to education and training for clinicians.

RIWOlink, the newly formed Richard Wolf subsidiary for all Digital Products in and around the OR, and Sony Healthcare Solutions Europe (HSE) join forces in developing advanced OR Integration technology.

In this cooperation the Sony NUCLeUS™ Platform will be a cornerstone of the RIWOlink System for all video management and communication requirements in the digital OR. RIWOlink will integrate NUCLeUS into its Operating System infrastructure, thereby providing a powerful solution with a fully harmonized user interface for all data management, device control and communication needs in and around the OR.

Sony's NUCLeUS system is a smart imaging platform that streamlines the collection, management and distribution of up to 4K resolution content to improve the workflow of the Operating Room, and share across a Hospitals' network or to anywhere in the world. Sony's expertise in video acquisition and distribution gives customers the highest choice of image quality using flexible network infrastructure to suit their budget.

"The NUCLeUS System will provide RIWOlink with a powerful hardware and middleware platform that serves as a basis to host the newly developed RIWOlink OR operating system." said Jens Rennert, Managing Director of RIWOlink. The operating system (OS) hosts all current and upcoming RIWOlink productivity apps for the OR workflow and provides access to the clinical information system infrastructure. The OS contains the infrastructure software components that assure safe and secure communication of all components (devices and software applications).

RIWOlink and Sony have agreed on a software application roadmap, thus enabling our customers to install the tools they need on a system that preserves their investment and is both scalable and future proof. All applications will be controlled from a unified and modern user interface, making the management of complex OR devices and workflow aspects easy to handle. Since the system provides access to the information from all devices and data sources, time synchronized in and around the OR and the NUCLeUS System provides AI acceleration hardware and advanced image manipulation software, RIWOlink is able to develop AI based applications that help to streamline the surgical workflow, automate OR documentation, provide performance analysis and benchmark information to our customers.

"We are excited to be working in partnership with RIWOlink to continue development in OR integration technology using our NUCLeUS platform. We hope that by working with RIWOlink we can enable customers to utilise the NUCLeUS workflow system and bring many opportunities for digital transformation in the healthcare industry." said Ludger Philippsen, Business Head Healthcare Solutions (HSE), Sony Europe.

About RIWOlink:
RIWOlink, is a subsidiary of the Richard Wolf GmbH, located in Karlsruhe and Munich. The company currently employs about 20 people and has its focus on software, hardware, and services relating to networking operating theater systems, and on data and information management. It will also offer data analytics services that aim to boost efficiency and improve clinical results, one example being process consultation for the purpose of optimizing workflows in endoscopic operating theaters and related areas. Rounding off the subsidiary's portfolio are consultation services for cyber security and risk management when running IT-supported systems in operating theaters.

About Sony:
Sony Healthcare Solutions Europe is a leading supplier of medical imaging products in the OR. Our imaging devices include camera technology, surgical monitors, recorders, and printers that are found in most hospitals across Europe. Our smart IP based Imaging Platform NUCLeUS offers hospitals a complete digital Integrated Operating Room system. NUCLeUS can transform a hospital's imaging workflow supporting clinical teams at all stages of planning, performing, recording, editing, and distributing video of surgical procedures.

For more information, visit: https://pro.sony/en_GB/healthcare/smart-imaging-platform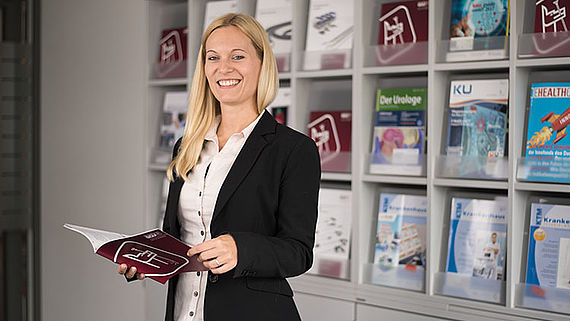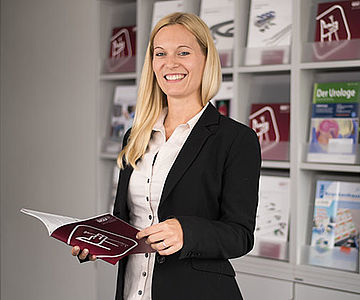 Questions?
We are ready to help!
Beatrice da Silva
Press & Public Relations