Richard Wolf wins the GERMAN MEDICAL AWARD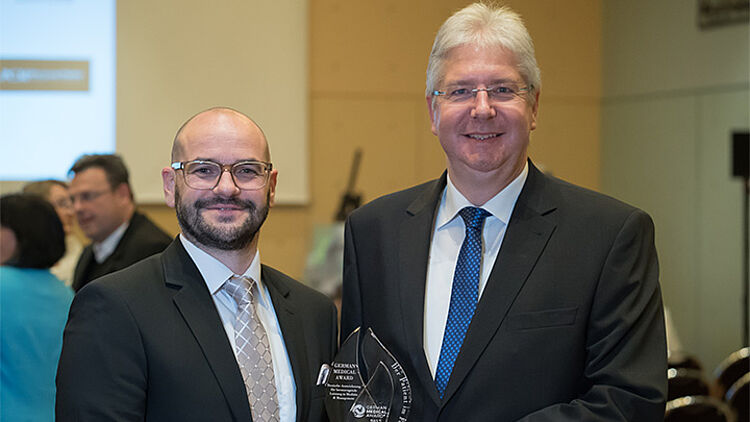 (Knittlingen, November 28, 2017) Richard Wolf GmbH wins the GERMAN MEDICAL AWARD in the "Medical Communication Award" category. On November 25, 2017 the prize giving ceremony was held in the Sheraton Grand Hotel Esplanade in Berlin attended by guests from medicine, economics and politics. Richard Wolf received the award.
Richard Wolf received the "Medical Communication Award" in recognition of the company's marketing strategy. "This is the second prize for our market launch inside a year. Richard Wolf continues its strategic brand focus, setting itself apart from the competition, and is again rewarded," explains Christian Obermeier, Head of the Richard Wolf Academy and Marketing Communication.
The Medical and Management Prize GERMAN MEDICAL AWARD, as a medical trendsetter, recognizes innovative medical professionals, practices, clinics and research projects, companies and organizations that aim to sustainably improve the quality of patient care. The award highlights the commitment to the principles of medical ethics and the highest quality standard. For the second time now, German Medical Club e.V. - Development Association for Medicine and Management - has given the prestigious GERMAN MEDICAL AWARD in Berlin.
Richard Wolf is a medium-sized medical technology company with over 1,500 employees along with fourteen subsidiaries and 130 foreign agencies worldwide. The company develops, produces and distributes numerous products for endoscopy and extracorporeal shock wave treatment in human medicine. Integrated operating theater systems round out the product range.
Press contact:
Richard Wolf GmbH
Press office
Pforzheimer Straße 32
75438 Knittlingen, Germany
Tel. +49 7043 35-1102
presse@richard-wolf.com
www.richard-wolf.com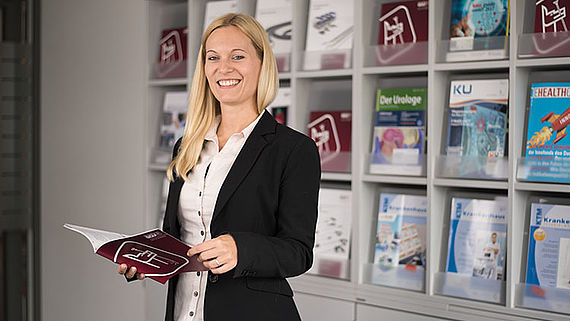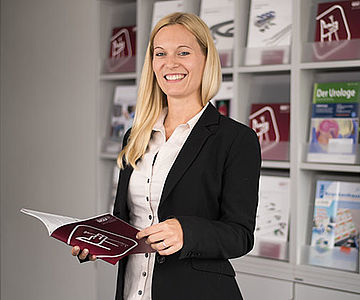 Questions?
We are ready to help!
Beatrice da Silva
Press & Public Relations