Richard Wolf wins the German Brand Award 2017 in the "Industry Excellence in Branding" category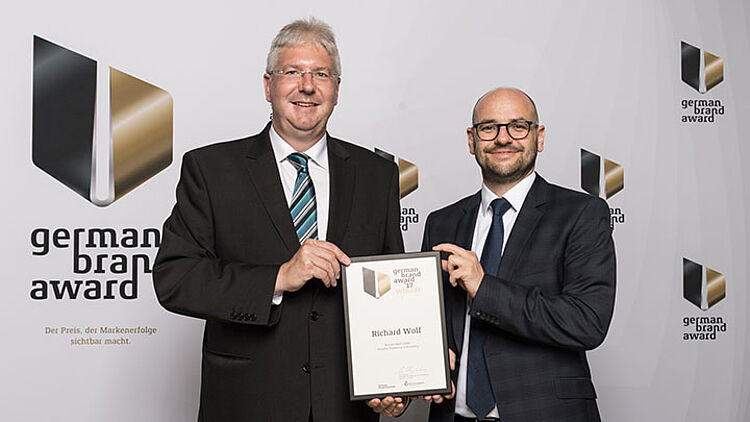 (Knittlingen, July 6, 2017) Medical technology company Richard Wolf has won the German Brand Award 2017 in the "Industry Excellence in Branding" category for the Richard Wolf brand strategy. On June 29, company representatives received the prestigious prize at a celebratory gala attended by over 500 guests from economics, politics and the media at the DRIVE Volkswagen Group Forum in Berlin.
"We are delighted to have been awarded the German Brand Award 2017 for our brand strategy", said Volker Maute, Head of Sales and Marketing at the award ceremony in Berlin.
The German Brand Award recognizes a modern, successful market launch in Germany. It is organized by the German Brand Institute together with the German Design Council and identifies, presents and awards excellent brands and brand makers. The panel is made up of high-ranking experts from brand economy and brand science.
The aim of the initiators is to boost the significance of the brand as a key success factor for companies in the national and international competitive environment. The foundation grants the German Brand Award "Industry Excellence in Branding" as a unique prize in recognition of professional brand competence and quality in the Product and Corporate Brand category.
Richard Wolf is a medium-sized medical technology company with over 1,500 employees along with fourteen subsidiaries and 130 foreign agencies worldwide. The company develops, produces and distributes numerous products for endoscopy and extracorporeal shock wave treatment in human medicine. Integrated operating theater systems round out the product range.
Press contact:
Richard Wolf GmbH
Press office
Pforzheimer Straße 32
75438 Knittlingen, Germany
Tel. +49 7043 35-1102
​​​​​​​presse@richard-wolf.com
www.richard-wolf.com​​​​​​​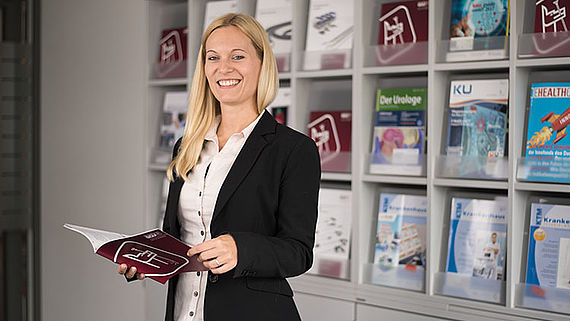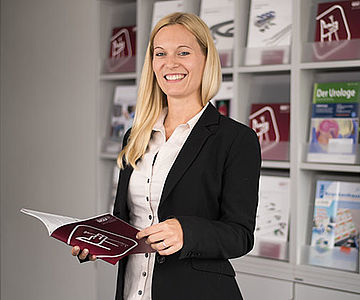 Questions?
We are ready to help!
Beatrice da Silva
Press & Public Relations