Richard Wolf receives "Global Market Leader 2018" award
(Knittlingen, May 20, 2019) The medical technology company Richard Wolf GmbH, based in Knittlingen, Germany, was awarded the title of "Global Market Leader 2018" in the segment "Products for Endoscopy and Endoscopic Imaging".
"We are very proud of the fact that we were recently named the winner of a Digital Champion award in the German medical technology sector – now we have received another very special award: 'Global Market Leader 2018' awarded by the German magazine WirtschaftsWoche," says Co-CEO Jürgen Steinbeck.
For Richard Wolf, the last few years have been primarily shaped by the expansion of its global activities and the founding of new subsidiaries. For the globally active company, it is particularly important to found new subsidiaries in order to have a local presence in the most important markets. In recent years, the company has also undergone significant transformation in the field of communication. The Richard Wolf brand's new position on the market has already had a positive effect on existing and potential customers' perceptions. Over time, the brand has become a central building block of strategic company communications and has delivered a demonstrably positive impact on return on investment.
"The Global Market Leader Index aims to shine a light on German Global Market Leaders in a transparent and objective way. For this purpose, the former Secretary of Commerce, Dr. Walter Döring, and Prof. Reinhold Würth have joined forces to research this topic," explained Prof. Christoph Müller, UEC University Entrepreneurship Corporation gGmbH and HBM Entrepreneurs School, University of St.Gallen, during the interview.
Right from the start, Richard Wolf has built up core skills and extensive experience over many years in endoscopic products and systems that are designed for a wide variety of disciplines in human medicine. The company has already brought to market several innovative camera systems for endoscopic imaging in the past. The most recent addition to this is the ENDOCAM Logic 4K, which features ultra-advanced technology and full 4K resolution. The high-resolution imaging allows operators to identify even smaller and more delicate structures extremely clearly. The wealth of detail creates a visual impression that is so vivid, it provides the operator with a spatial orientation and a depth effect that are better than ever before.
In future, Richard Wolf will continue to focus on developing innovative and pioneering endoscopy products.
Richard Wolf GmbH is a medium-sized medical technology company with over 1,500 employees, along with fifteen subsidiaries and 130 foreign agencies worldwide. The company develops, produces, and distributes numerous products for endoscopy and extracorporeal shock wave treatment in human medicine. Integrated operating theater systems round out the product range.
Press contact:
Richard Wolf GmbH
Press Office
Pforzheimer Straße 32
75438 Knittlingen, Germany

Tel. +49 7043 35-1102
presse@richard-wolf.com
www.richard-wolf.com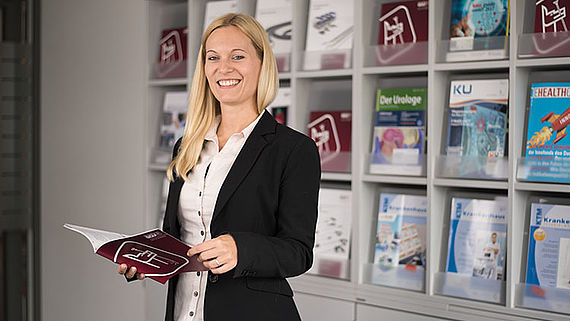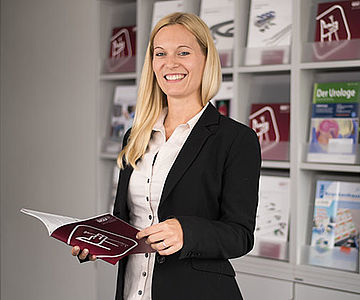 Questions?
We are ready to help!
Beatrice da Silva
Press & Public Relations