Richard Wolf Prima Vista Academy opens in China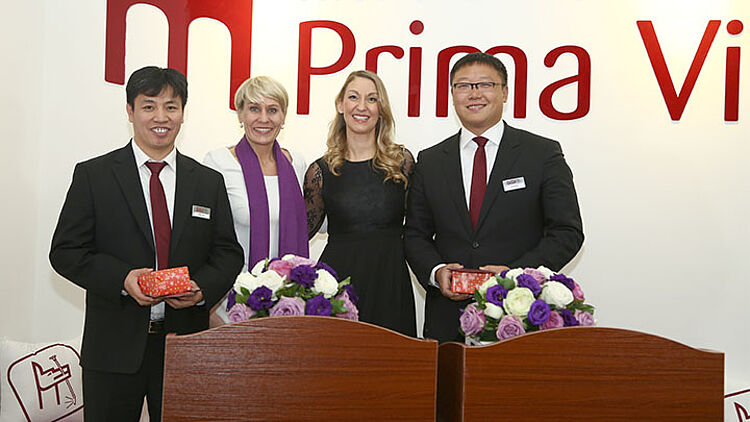 (Knittlingen, Germany, February 22, 2018) On January 17, 2018, global medical technology company Richard Wolf opened the doors to its first training center in China – the "Richard Wolf Prima Vista Academy" with a celebratory inauguration. The Richard Wolf management team and local, authorized distributors attended the event alongside key opinion leaders from China, including Li Jun, the Vice Director of the Urology department at Beijing Friendship Hospital, Feng Limin, the Director of the Gynecology department at Beijing Tian Tan Hospital, and Professor Jin Bin from Beijing Hospital. The new Richard Wolf Prima Vista Academy is located at: Apt. 1-103, MTP, No. 538 Yongfengtun, Haidian District, Beijing, 10094, China.
Richard Wolf Prima Vista Academy is a center of expertise focusing on education and knowledge transfer. It is set to offer more than 100 events worldwide each year with over 400 trainers and tutors. The new Prima Vista in Beijing will work alongside a wide variety of clinics and offer training programs and workshops to help medical specialists advance their product knowledge and skills and drive forward success in medical treatments. There are now five Richard Wolf Prima Vista Academies worldwide.
"Due to the unique requirements of the medical industry, demand for qualified professionals to support sustainable medical development is increasing. In response to that global demand, the opening of the Prima Vista Academy in Beijing aims to further strengthen our service capabilities and make phenomenal contributions to medical development in China via regular cross-cultural, cross-disciplinary, and cross-organization workshops," explains Carolin Frey, Head of International Sales at Richard Wolf.
Andrea Lorenz, General Manager of Operations and Administration for Greater China and Southeast Asia at Richard Wolf, comments that the opening of the new Prima Vista Academy in Beijing "will not only allow our authorized distributors, medical specialists, and users to advance their product knowledge and skills, but also keep Richard Wolf competitive in the international arena and make Greater China a medically-advanced region".
The newly opened Prima Vista Academy in Beijing offers a state-of-the-art training environment dedicated to continually providing industry-leading education and maximum value for Richard Wolf customers. It also reinforces Richard Wolf's desire to strengthen its presence at international level. It enables customers to work with local subsidiaries and distributors to best meet the requirements of the local market. The new training center is kitted out with the latest innovative endoscopic equipment to ensure medical specialists can benefit from its first-rate technical environment and finest training methods.
Richard Wolf is a medium-sized medical technology company with over 1,500 employees, along with fifteen subsidiaries and 130 foreign agencies worldwide. The company develops, produces, and distributes numerous products for endoscopy and extracorporeal shock wave treatment in human medicine. Integrated operating theater systems complete the product range.

Press Contact:
Richard Wolf GmbH
Press Office
Pforzheimer Straße 32
75438 Knittlingen, Germany
Tel. +49 7043 35-1102
presse@richard-wolf.com
www.richard-wolf.com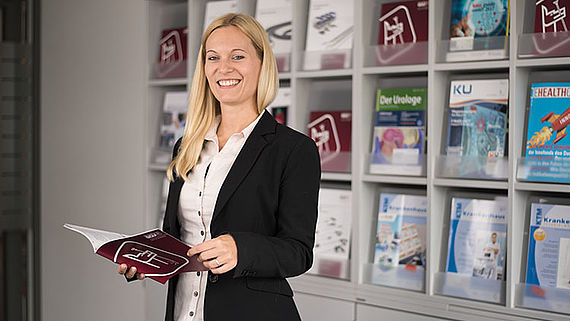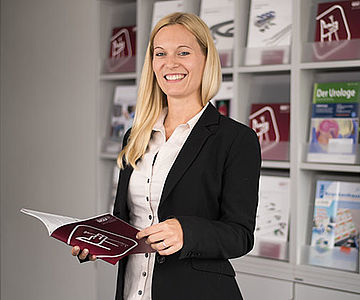 Questions?
We are ready to help!
Beatrice da Silva
Press & Public Relations