Presentation of the M&K AWARD 2017 for innovative operating theater solution from Richard Wolf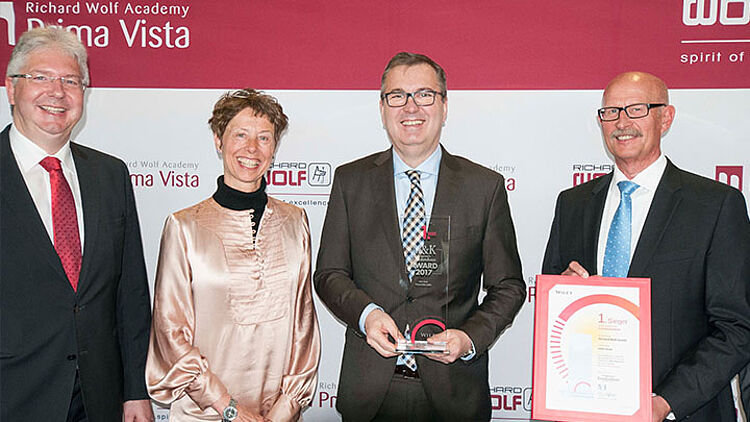 (Knittlingen, June 6, 2017) Medical technology company Richard Wolf, headquartered in Knittlingen, won first place with the innovative operating theater integration solution "core nova" in the Management & Krankenhaus AWARD 2017 in "IT and Communication", Category B.

Editor-in-chief Ulrike Hoffrichter and Senior Account Manager Manfred Böhler from the "Management & Krankenhaus" magazine presented the M&K AWARD 2017 to Volker Maute, Department Manager Sales & Marketing, and Jürgen Steinbeck, Managing Director Richard Wolf GmbH.

This followed a nomination by the panel, made up of representatives from the Heidelberg Teaching Hospital, as well as bvitg, BDIA, DGKH and fbmt. The readers of "Management & Krankenhaus" then voted for the best product.

The completely network-based operating theater integration system core nova from the medical technology company helps clinics optimize processes in the operating theater – including convenient video routing, simple documentation solutions and integrated device control. Full component scalability permits various manifestations, from mobile to completely integrated solutions.

Richard Wolf is a medium-sized medicine technology company with over 1,500 employees along with fourteen branches worldwide and 130 overseas representatives. The company develops, produces and distributes numerous products for endoscopy and extracorporeal shock wave treatment in human medicine. Integrated operating theater systems round out the product range.
Press contact:
Richard Wolf GmbH
Press office
Pforzheimer Straße 32
75438 Knittlingen, Germany
Tel. +49 7043 35-1102
presse@richard-wolf.com
www.richard-wolf.com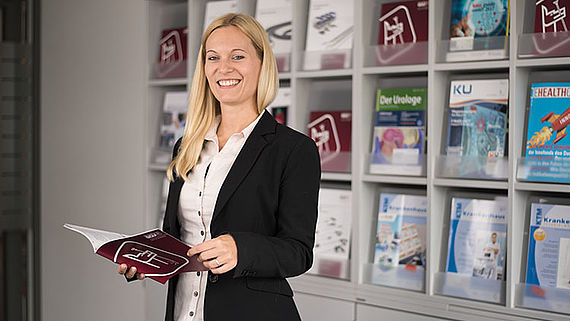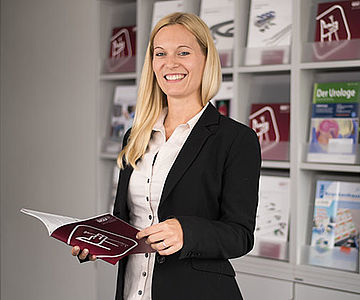 Questions?
We are ready to help!
Beatrice da Silva
Press & Public Relations