"Impressive Quality" – District Administrator Bastian Rosenau Visits Richard Wolf GmbH in Knittlingen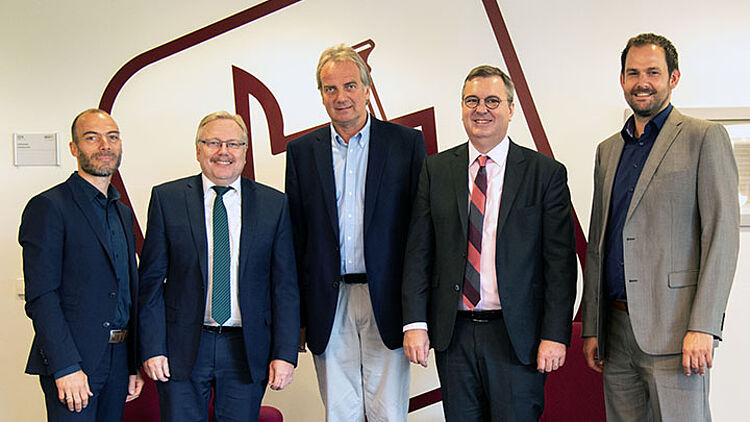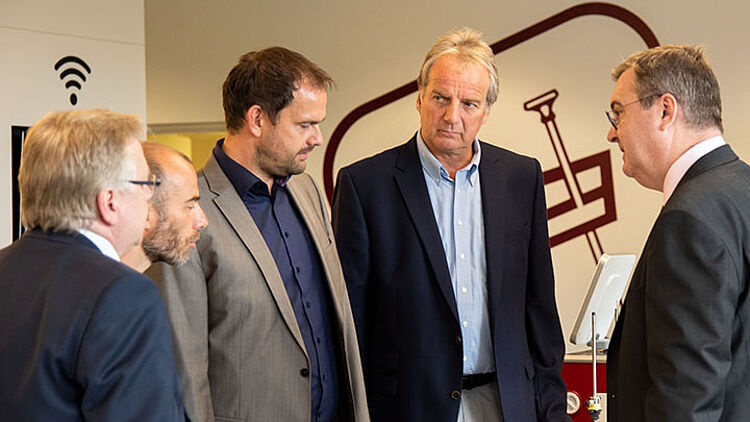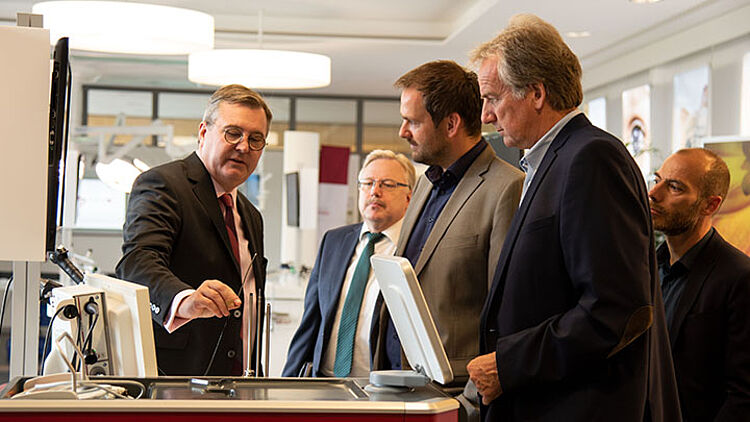 (Knittlingen, July 24, 2018) Jürgen Pfab and Jürgen Steinbeck, the company management team at Knittlingen-based medical technology company Richard Wolf, recently held a reception for Enzkreis district administrator Bastian Rosenau. He was accompanied by district business commissioner Jochen Enke and Knittlingen's mayor, Heinz-Peter Hopp.
During the visit, Jürgen Pfab and Jürgen Steinbeck gave their guests a tour of the Prima Vista Academy, which serves as Richard Wolf's training center. The exhibition area illustrated the company's product portfolio to the visitors, and allowed them to take a close look at the minimally invasive products used in a whole range of medical applications, from surgery to gynecology and orthopedics, all the way through to urology. The guests were also given a presentation of the company's shock wave therapy devices, designed to be gentle on patients.
"It's unbelievable to see what this micro-camera can do", said an amazed Bastian Rosenau when presented with a 4K camera system that provides operators with razor-sharp images during surgery. The company management team also explained to him that, while outstanding precision and quality standards are vital for the final results, their importance extends beyond this. In fact, they said, every aspect of the company's workflows is designed to work in perfect harmony – from the development process and collaboration with operators, to the production stage, all the way through to the Knittlingen in-house logistics center for purchasing, storage, and shipment.
Despite its financial success, Richard Wolf is among the companies feeling the effects of a shortage of qualified professionals. Jürgen Pfab and Jürgen Steinbeck expressed their desire to see more ideas and initiatives that aim to eliminate this problem. In addition, there is a lack of nearby accommodation for business partners and customers visiting from around the world.
Richard Wolf GmbH is a medium-sized medical technology company with over 1,500 employees, along with fifteen subsidiaries and 130 foreign agencies worldwide. The company develops, produces and distributes numerous products for endoscopy and extracorporeal shock wave treatment in human medicine. Integrated operating theater systems round out the product range.

Press Contact:
Richard Wolf GmbH
Press Office
Pforzheimer Strasse 32
75438 Knittlingen, Germany
Tel. +49 7043 35-1102
presse@richard-wolf.com
www.richard-wolf.com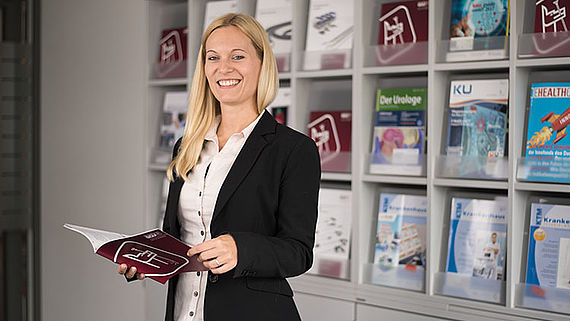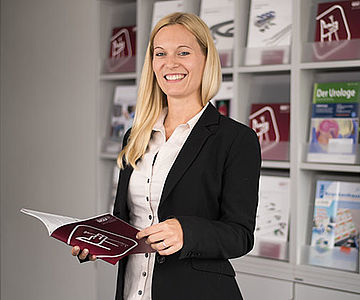 Questions?
We are ready to help!
Beatrice da Silva
Press & Public Relations