Urology Reprocessing Trays
Custom protection, ultimate security.
Richard Wolf has answered the reprocessing needs of central processing departments (CPD) and perioperative departments with the customer-driven design of our urology reprocessing trays. We offer a cystoscopy tray and a urology resection tray.
Unparalleled protection for your endoscopes and instrumentation.
Rounded tray corners and molded feet to reduce torn wrappers and maintain sterility.
Soft silicone scope brackets to prevent endoscope damage.
Outline and label guides for each endoscope and instrument bracket to facilitate easy organization and instrument placement.
Utility box with silicone mat for small, loose components.
Placeholder for light cables and HF cords.
Cystoscopy and resection trays are designed for adult devices.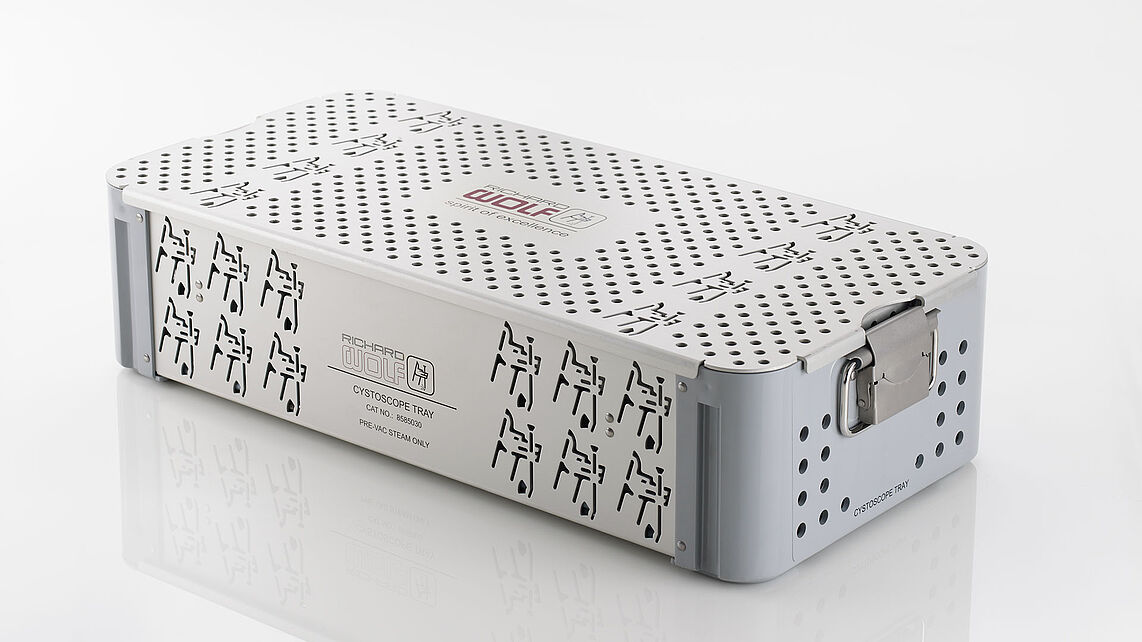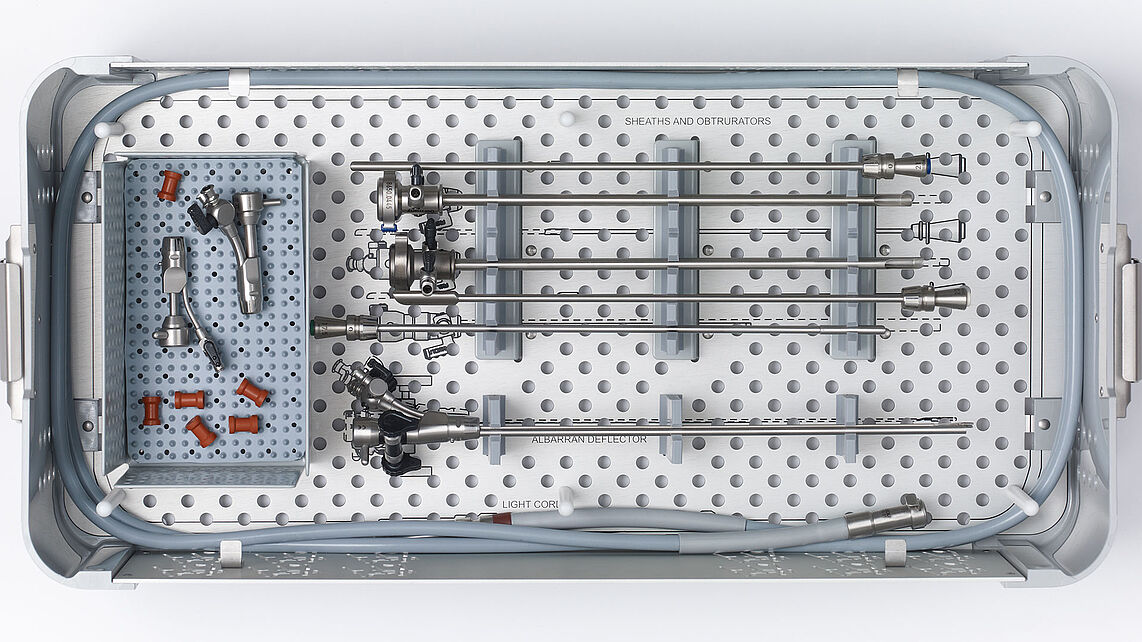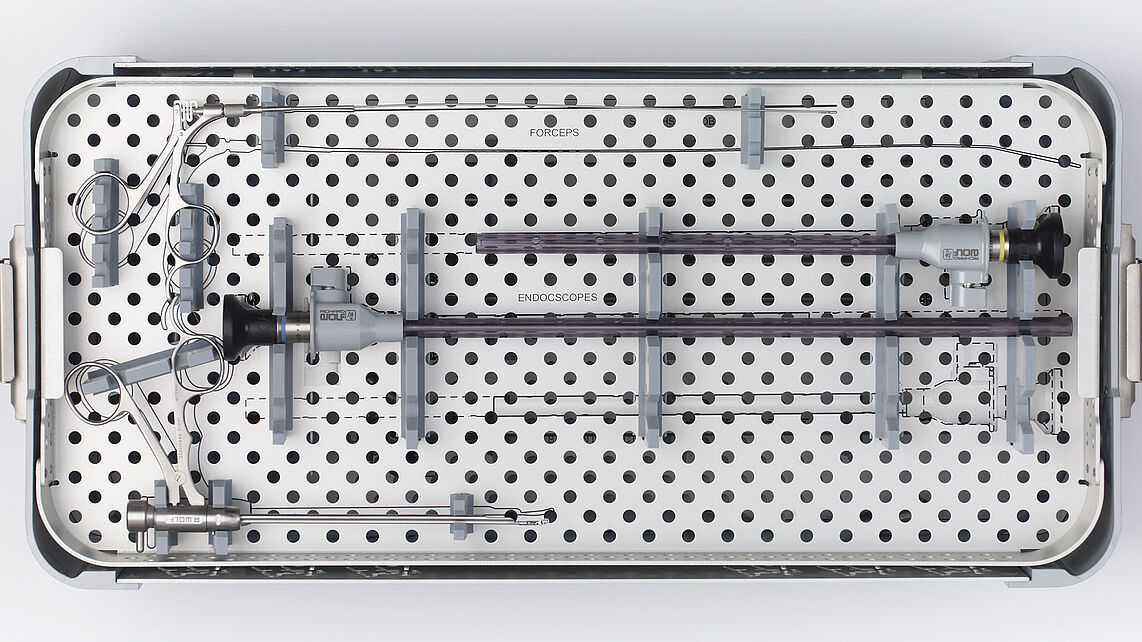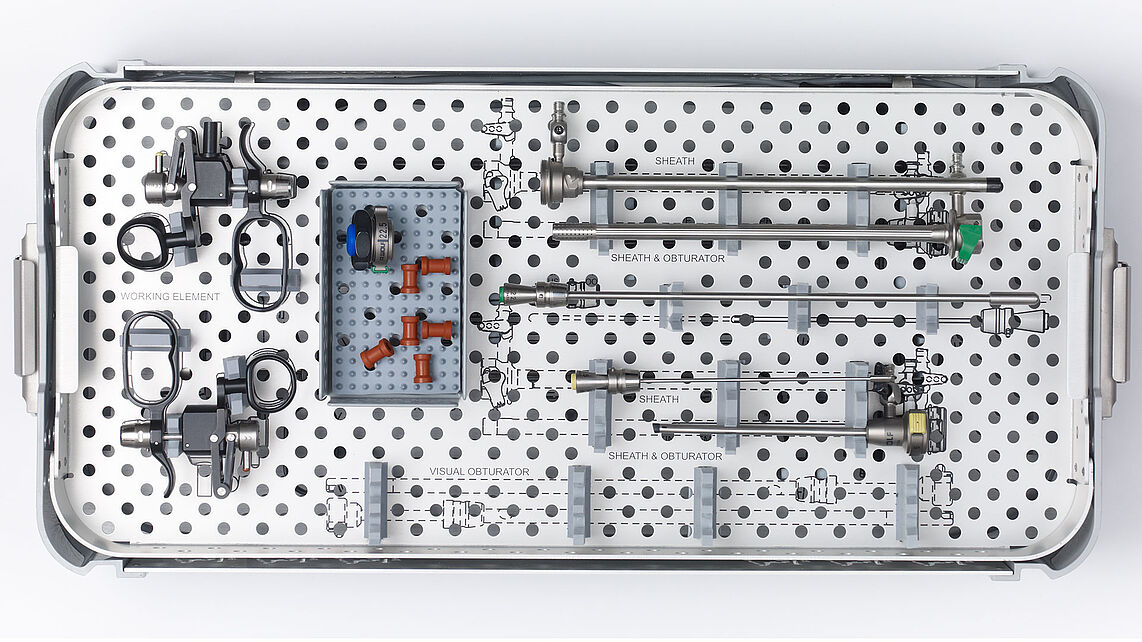 Urology Reprocessing Trays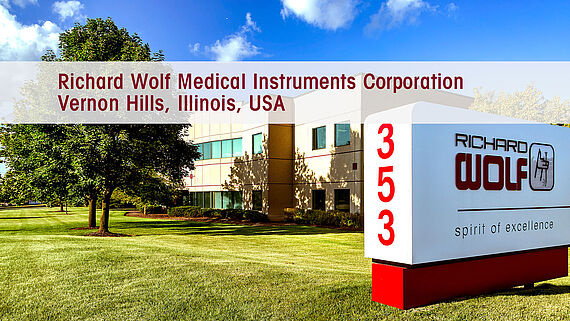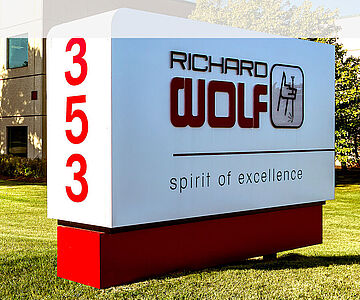 Questions?
We are ready to help!
Richard Wolf Medical Instruments Corporation