PIRANHA Enucleation System
A complete, integrated system for laser enucleation of the prostate.
The morcellation of 16 g of adenoma tissue per minute isn't a problem for the PIRANHA Enucleation System—an ideal combination of laser resectoscope, offset morce scope and tissue morcellator. It efficiently removes enucleated tissue after a complete laser transurethral resection of the prostate (TUR-P). The system operates intuitively and efficiently, providing laser enucleation and morcellation without changing the sheath during a procedure. It is also easy to change to a compatible monopolar or bipolar working element for a secondary resection.
Complete laser TUR-P set for HoLEP or vaporesection.
Can be used with all standard laser fibers up to 1,000 µm.
With PIRANHA at maximum speed to shorter surgical times
PIRANHA Blade Vmax
The PIRANHA Enucleation System is complemented with PIRANHA Blade Vmax, the single-use rotation morcellator, which yields significantly faster and more efficient morcellation. The rotation morcellator is an essential component for effective laser enucleation.
Cutting-blade geometry for sharper cutting characteristics.
No irritating "ping-pong" effect created by small tissue chips.
Disposable, packed sterile.
Laser enucleation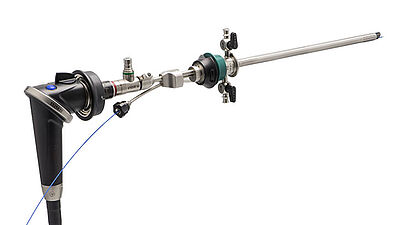 SHARK-laser-resectoscope with working insert
The advantages at a glance.
Simple SNAP-ON click mechanism for sheath system and guide tube
High irrigation capacity and selective irrigation flow control through SHARK tip geometry
Two variants on continuous irrigation sheath systems: 22/24 Fr. or 24/26 Fr.
24/26 Fr. sheath system in addition available with robust stainless steel tip for blunt enucleation
Working element or working insert for laser fibers up to 1000 µm
Laser fibers can be fixed in place with a clamp screw
Bipolar enucleation
SHARK resectoscope 24/26 Fr. with either active or passive working element and bipolar enucleation electrode
The advantages of Bipolar enucleation electrode and SHARK at a glance.
Small electrode head for precise work
Distal wedge-shaped electrode head allows blunt, mechanical enucleation
Proximal supply line wires with high mechanical stability
Donut-shaped electrode surface for effective vaporization and coagulation
Atraumatic ceramic tip of the SHARK inner sheath
PIRANHA suction pump set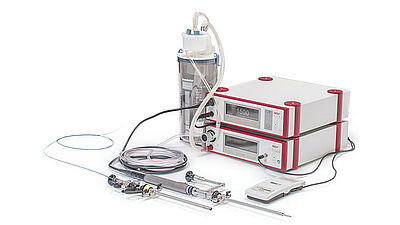 High torque for maximum cutting force
Controlled suctioning of tissue sections
Separate collection container for collecting the tissue sections
Histological examination of the morcellated tissue is possible with no problems
Footswitch for easy changeover between the operating modes "PIRANHA Mode" (suction and morcellation) and "Suction Mode" (suctioning of blood clots or the most minute tissue chips)
PIRANHA Vmax blade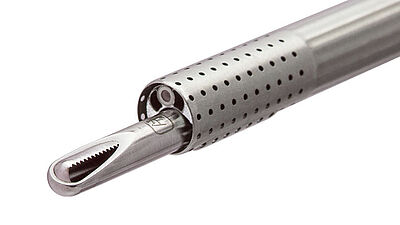 High-speed morcellation through a specially developed cutting tooth geometry
Thanks to a larger suction window there is no ping-pong effect
Optimal visualization of the cutting window
More safety through the atraumatic morcellator tip
Available as a disposable product and a reuseable product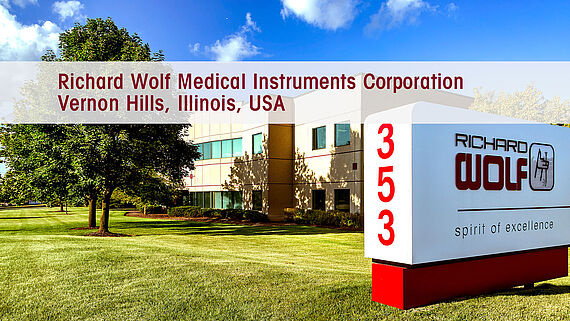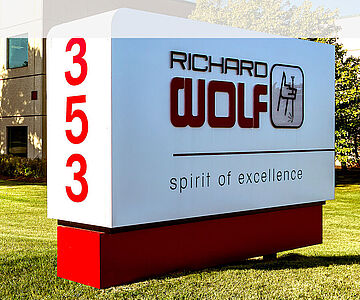 Questions?
We are ready to help!
Richard Wolf Medical Instruments Corporation