SHARK
Precision with bite
Functional, precise, and efficient, these are the characteristics of the "SHARK" resectoscope. The ergonomically designed and perfectly coordinated overall system impresses with intuitive handling, control and safety. These exceptional criteria have been recognised by the conferral of an iF product design award in 2013.
Intuition as operating principle – joining and separating of the system elements occurs uniformly via snap-on couplings. This technology enables the user to conveniently fit the individual components together.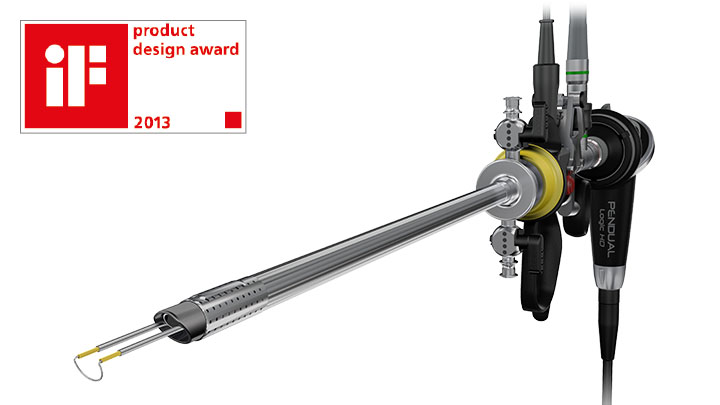 The advantages at a glance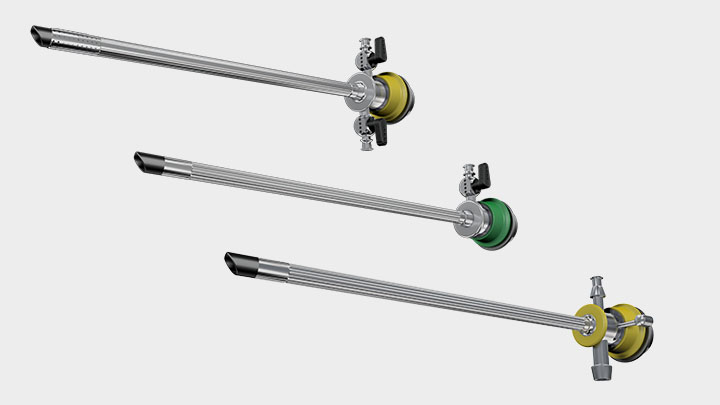 Sheaths
Continuous irrigation shafts in 22/24 Fr. and 24/26 Fr. and two intermediate sheaths, in 24 Fr. and 26 Fr.
Double sheath system with 360° rotatable inner sheath
Enlarged irrigation taps for a better flow characteristic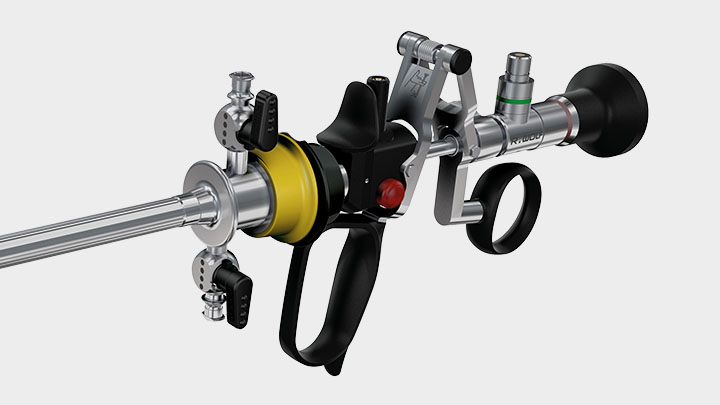 Working elements
Ergonomic design with "shark-fin" finger support and thumb rings
Backward-compatibility with previous resectoscope sheaths
Electrodes
Increased stability through the newly designed structure of the electrode fork
Precise electrode guidance via working element and telescope
Electrode arrest on the working element
Intuitive electrode arrest for easy fixation of the electrode
Camera head
The resectoscope is supplemented with the innovative ENDOCAM Logic HD Pendual camera head; through simple turning its pendulum housing can be axially aligned for endoscopic procedures, such as URS and PCNL.
1CCD HD format 5:4

Snap-on coupling for quickly locking the telescope in place
Subject to modifications. Please note that some products may not be available in all countries. Please always take note of the information that is provided with the product. For more detailed information, please consult with your contact partner or directly with Richard Wolf GmbH.
Other products you may be interested in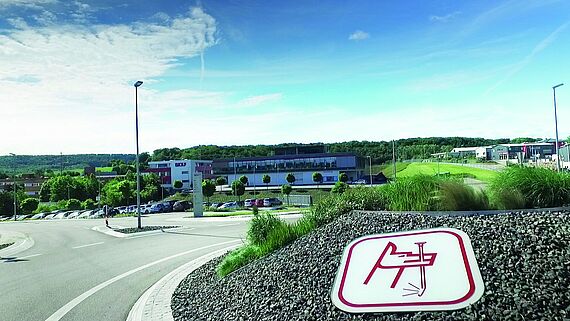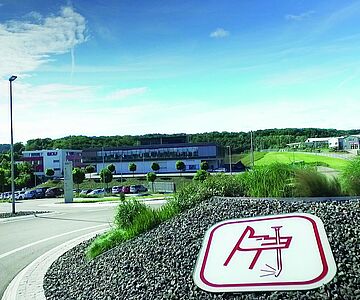 Questions?
We are ready to help!
Richard Wolf UK Ltd