System green
Guides your way
Real-time fluorescence imaging with the ENDOCAM Logic 4K platform
System green from Richard Wolf is an excellent visualization of visceral perfusion solution for real-time ICG/NIR fluorescence imaging which meets the highest standards of endoscopic imaging.
ICG/NIR fluorescence imaging has become one of the most valuable technologies in the field of minimally invasive surgery for applications including intraoperative assessment of visceral perfusion (e.g., enteroanastomosis), visualization of biliary structures in fluorescence cholangiography, or lymph node mapping in oncological procedures (e.g. visualization of the sentinel lymph nodes in case of lymphadenectomy).
Simultaneous ICG/NIR and white light endoscopy with crystal-clear image quality
In greenICG mode, the conventional white light endoscopic image is simultaneously combined with the ICG/NIR image information in real time at the touch of a button. This allows the tissue to be differentiated with a high level of detail and contrast with the usual outstanding image quality.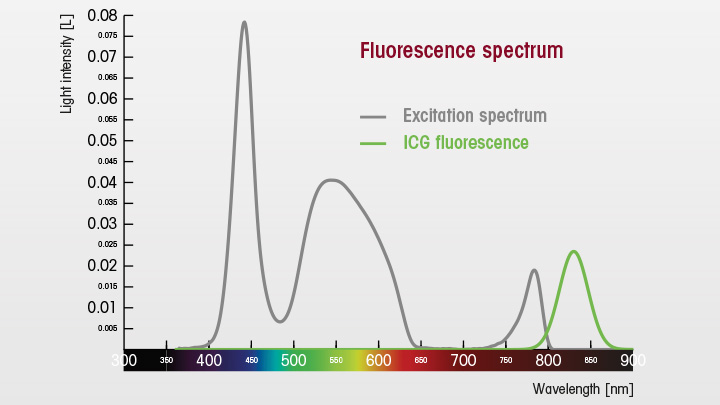 The absorption spectrum of ICG (indocyanine green) is located in the near-infrared range (NIR). Basically ICG absorbs the light in the range of 600 nm to 900 nm and emits the fluorescence between 800 nm up to 850 nm. Thus, it is possible to detect the fluorescence intraoperatively and to visualize with System green.
ENDOCAM Logic 4K Controller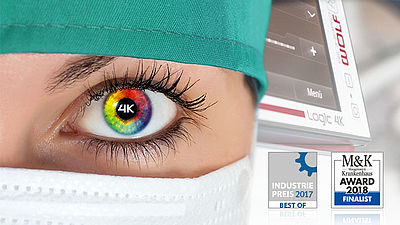 ENDOCAM Logic 4K enables endoscopic imaging in native 4K/UHD resolution with the simultaneous provision of additional ICG/NIR image information in two different Special Imaging Modes.
Richard Wolf Special Imaging Modes:
greenICG (white light image with ICG overlay)
greenICG pure (grayscale image with ICG overlay)
High-resolution endoscopic image with crystal-clear 4K/UHD quality
ICG-ready: Existing devices can simply be upgraded by means of a software update
ENDOLIGHT LEDgreen
Powerful, laser-free LED light source for perfect illumination in ICG/NIR and white light endoscopy

Detailed fluorescence imaging regardless of ICG concentration thanks to automatic regulation of the NIR and white light intensity

Latest LED technology reduces service and operating costs thanks to its long service life (up to 15,000 hours)

Virtually silent for a pleasant working environment

Compatible with the core nova operating theater integration system
Logic camera head green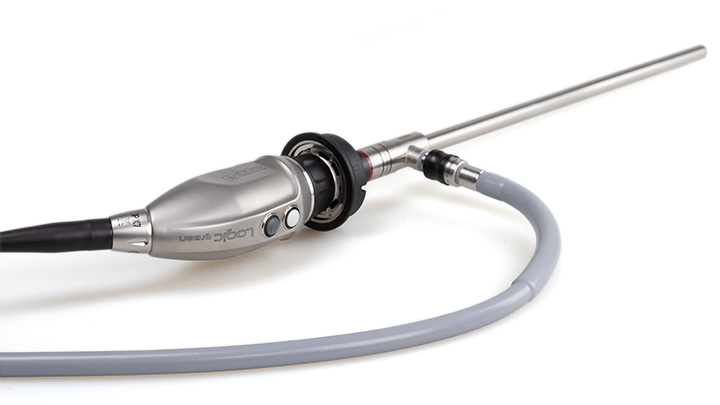 For ENDOCAM Logic platform

Also suitable for use in white light endoscopy with no limitations

Digital image processing and signal transmission with dedicated powerful NIR sensor for high fluorescence sensitivity

Extremely light and ergonomic for excellent handling

Integrated lens (f = 24 mm) tailored to use in laparoscopy
PANOVIEW ULTRA telescopes
The new fiber design and a particularly bright lens system ensure crystal-clear images and a longer service life.
4K/UHD endoscope for a bright, crystal-clear, razor-sharp image

Optimized for ICG/NIR applications

Also ideal for standard white light endoscopy

Natural color visualization in white light mode as well as in System green mode greenICG
Fusion fiber light cables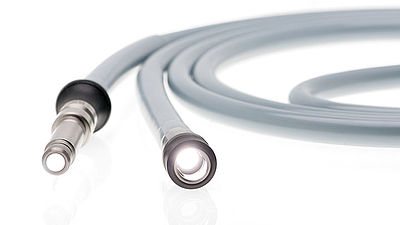 Fusion fiber light cables meet the highest standards in endoscopy.
Extremely high temperature resistance

Much longer service life

Easier to handle thanks to improved flexibility and steel kink protection

Recommended for 4K systems due to improved efficiency

High light transmission for uniform illumination
Priv.-Doz. Dr. med. Dirk Jentschura
General Surgeon, Mannheim, Germany
System green is a kind of augmented reality and it shows us the way and it shows us the problems we have to solve.
Dr. med. Uwe Eissler
Chief Physician of Gynecology and Obstetrics, St. Elisabethen-Krankenhaus (St. Elisabethen Hospital), Frankfurt, Germany
"The image quality and the excellent contrast levels in the case of lymph nodes that have not yet been dissected represent a quantum leap forward compared to existing systems."
Richard Wolf Augmented Reality App
Other products you may be interested in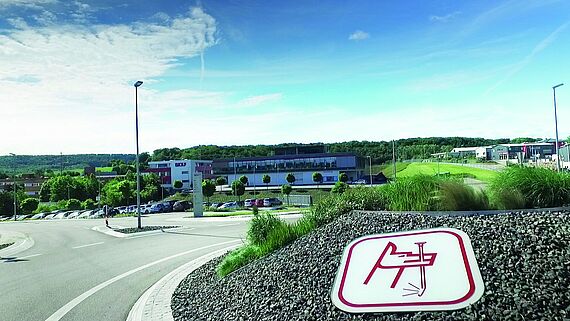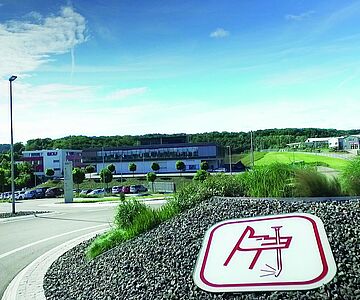 Questions?
We are ready to help!
Richard Wolf UK Ltd