Battery-powered tools bee-system II
for all orthopaedic indications and large bone surgery
The system consists of battery-operated drive units with a range of attachments and accessories for drilling, reaming and bolting operations, for mounting of pins and wires, as well as for cutting of bones or hard tissues in general traumatic and endoprosthetic surgery.
Machine variants overview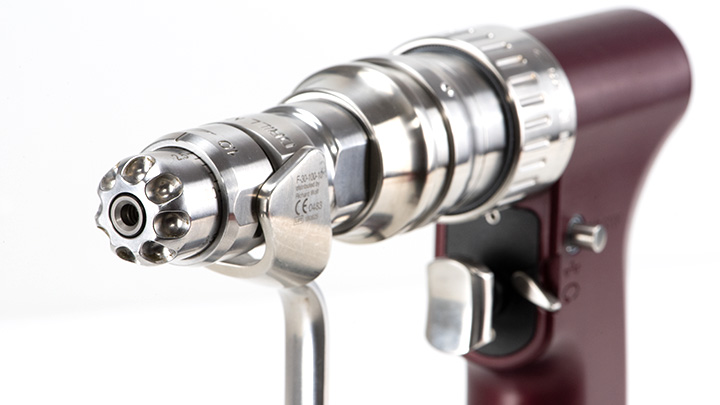 Drill & Ream machine
With Right / Left (forward / backward rotation)
Lockposition
Oscillating mode on / off
Continuously adjustable rotation speed
Drill with 2 speed ranges Switch to change from Drill to Ream mode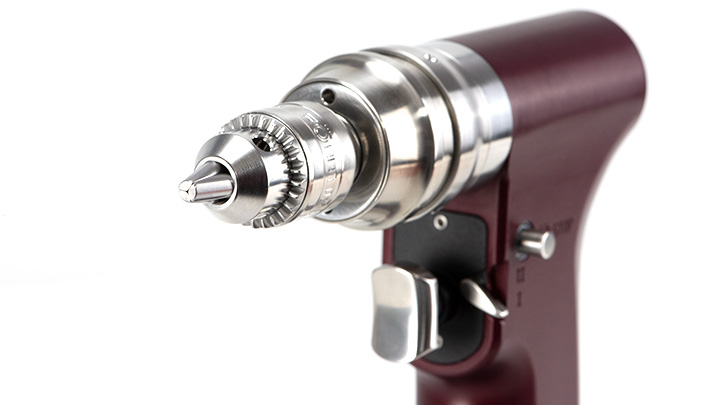 Standard Drill machine
With Right / Left (CW / CCW) rotation
Lockposition
Continuously adjustable rotation speed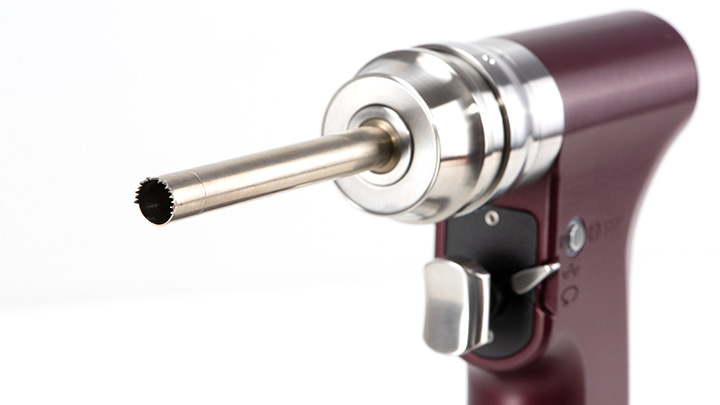 Oscillating Reaming machine
With Right / Left (CW / CCW) rotation
Lockposition
Continuously adjustable rotation speed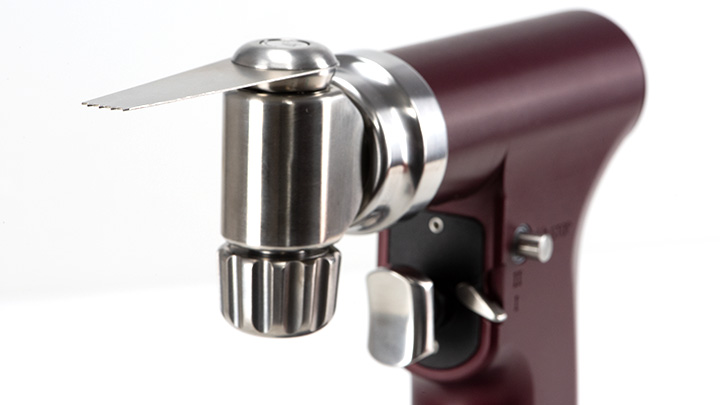 Oscillating saws
Sagital oscillating saw in bone surgery:
With rotatable saw blade clamping in 45° steps (8 positions)
Manual speed adjustment and oscillating mode
Shift lever for operating in two different speeds
Available in 2 variants with 2° and 4° lateral saw blade movement
With AO-Synthes and Stryker connection of the saw blade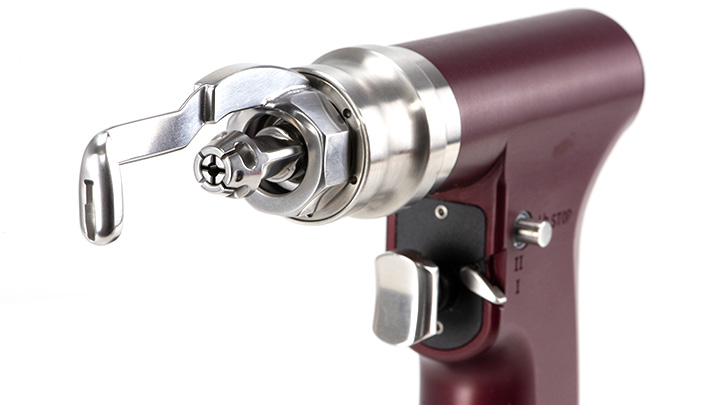 Sternum saw
Precise cutting guide with good visibility conditions
Easy clamping of sawblade (no tools required),
Use of saw blades with Stryker adaption
Attachment of protection sleeve in 4' different positions possible ( Locking at 90°)
basic model tobe used as reciprocating
Power Pack
1 Powerpack for all 5 machines
The heart oft he systsem:
1 Powerpack for all handpieces
lncludes control unit, battery, electronics and motor – all united in one Powerpack
Automatie recognition of the performance parameters according to the used handpiece
Unique durability, no need to sterilize delicate components
Latest battery technology - long lifetime no memory effect
Display for battery charging status: green, orange, red (discharged)
White LEDs for additional illumination of the OR field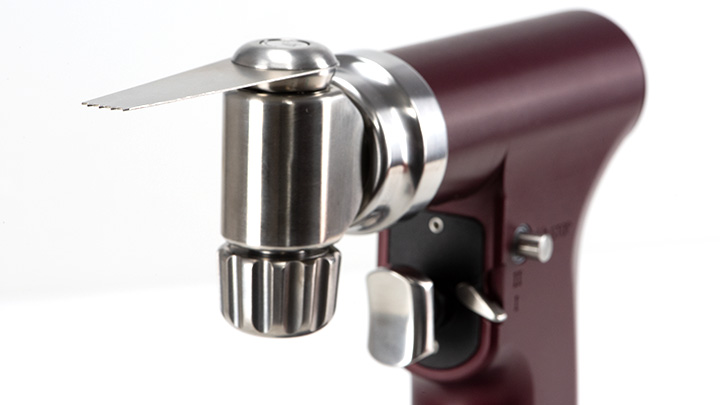 The advantages at a glance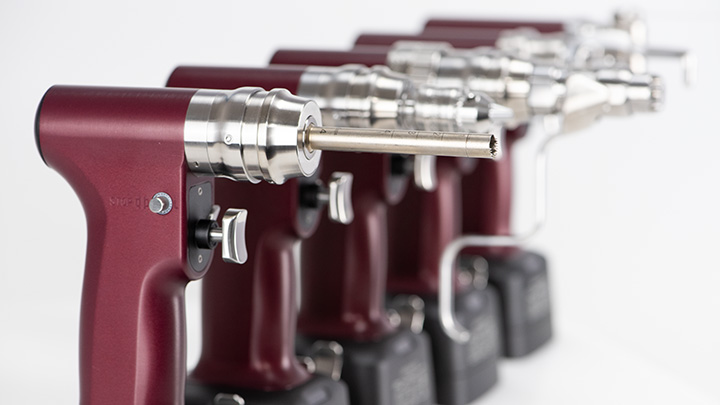 5 verschiedene Gehäusevarianten verfügbar
rein mechanische Gehäuse ohne Elektronik zur einfachen Aufbereitung
gleiches Powerpack für alle Maschinen
Powerpack beinhaltet die komplette Elektronik
Innovative Li-Ion-Technologie
Ergonomisches Design
Umfangreiches Zubehör
Made in Germany
Schritt für Schritt: Das Einsetzen des Akkus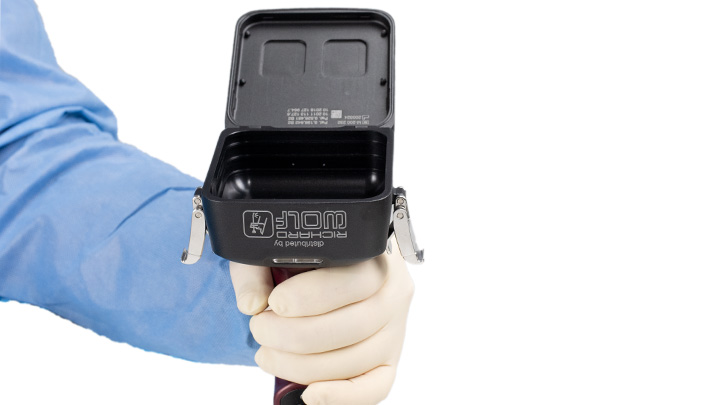 Schritt 1
Maschine mit Akkufach und geöffnetem Deckel nach oben halten (steriles Personal). Seitliche Spannverschlüsse hängen nach unten.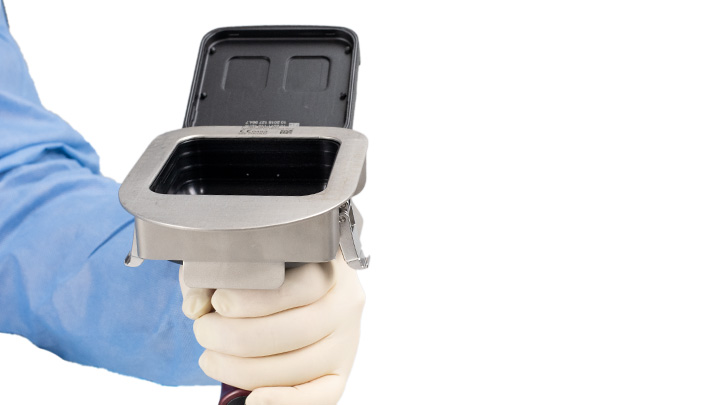 Schritt 2
Steriltrichter mit der glatten Oberfläche nach oben auf Akkuschacht aufsetzen (steriles Personal).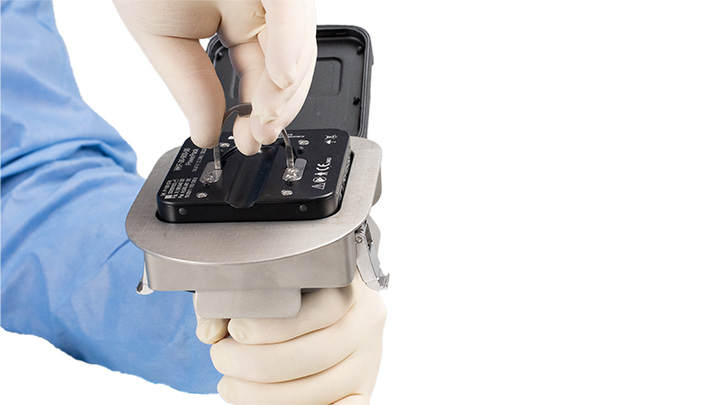 Schritt 3
Unsterilen Akku durch den Steriltrichter in den Akkuschacht einsetzen.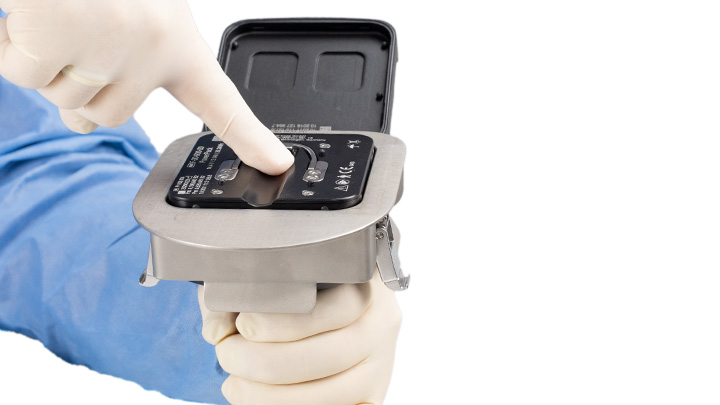 Schritt 4
Akku bis zum Anschlag in den Akkuschacht eindrücken (unsteriles Personal). Steriltrichter annehmen und als unsteril verwerfen (steriles Personal).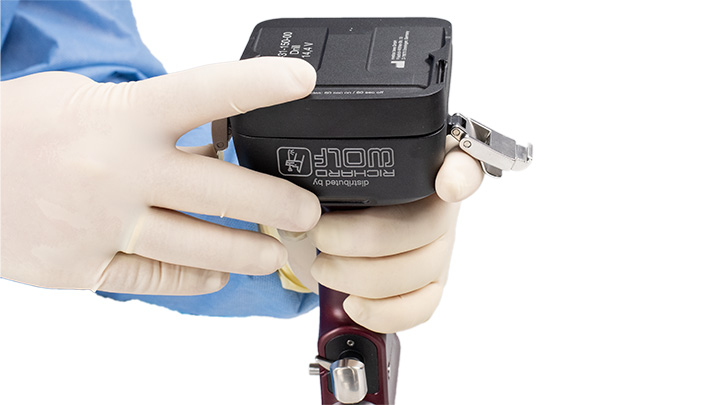 Schritt 5
Deckel schließen (steriles Personal).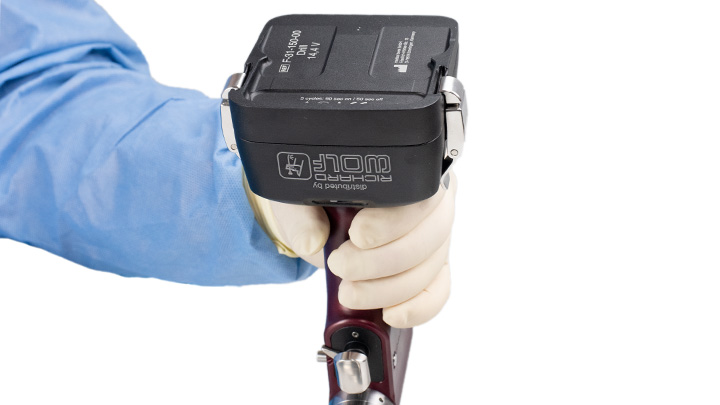 Schritt 6
Seitliche Spannverschlüsse anlegen und schließen (steriles Personal).
Weitere für Sie interessante Produkte: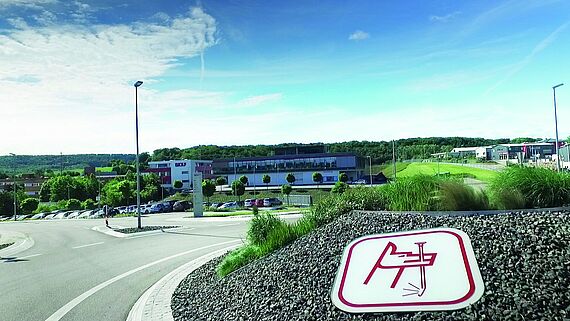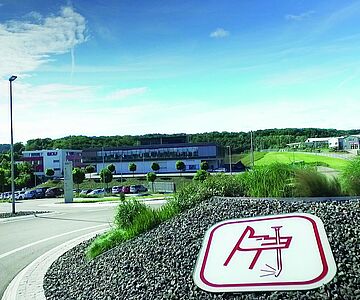 Questions?
We are ready to help!
Richard Wolf UK Ltd