PiezoWave2
Shockwave therapy focused, linear, planar
Unique, new and improved features characterize the next generation of piezo shockwave devices from Richard Wolf and ELvation® Medical. Based on piezo single and double surface technology, a worldwide-unique and excluxive, optional variation of the therapy sources is achieved.
The current development of a linear focusing shockwave therapy source is unique worldwide. Compared to conventional, point-focused shockwaves, a much more homogeneous and effective application is made possible.
The piezoelectric shockwave principle allows a unique variability of the shockwave modulation. With this mobile therapy unit you can optionally choose between the classic point-focused, the linear focused shockwave, as well as the planar shockwave.
The focused piezo shockwave, with its unique properties, is one of today's best-selling shockwave systems worldwide. Consequently, we have consistently worked on further developments and innovations that enable new and extended areas of application. In this regard, we have paid particular attention to the development of different focus zones in size/volume, thickness, and penetration depth.
For example, on the basis of single and double layer piezo technologies we have developed unique linear focusing therapy sources that allow a significantly larger treatment volume.
ESWT in the field of urology
Linear focusing piezo shockwave for the treatment of vascular erectile dysfunction. This procedure was developed under the name LSTC-ED (Linear Shockwave Tissue Coverage – Erectile Dysfunction).
Shockwaves have shown excellent results in the treatment of vascular erectile dysfunction (ED). A functional improvement was demonstrated 6 months after treatment and proves the long-term effect of LSTC-ED treatment.
ESWT in wound treatment
Compared to conventional, point-focused shockwaves, with the linear focusing shockwave in wound healing therapy, a much more homogeneous and effective application is made possible.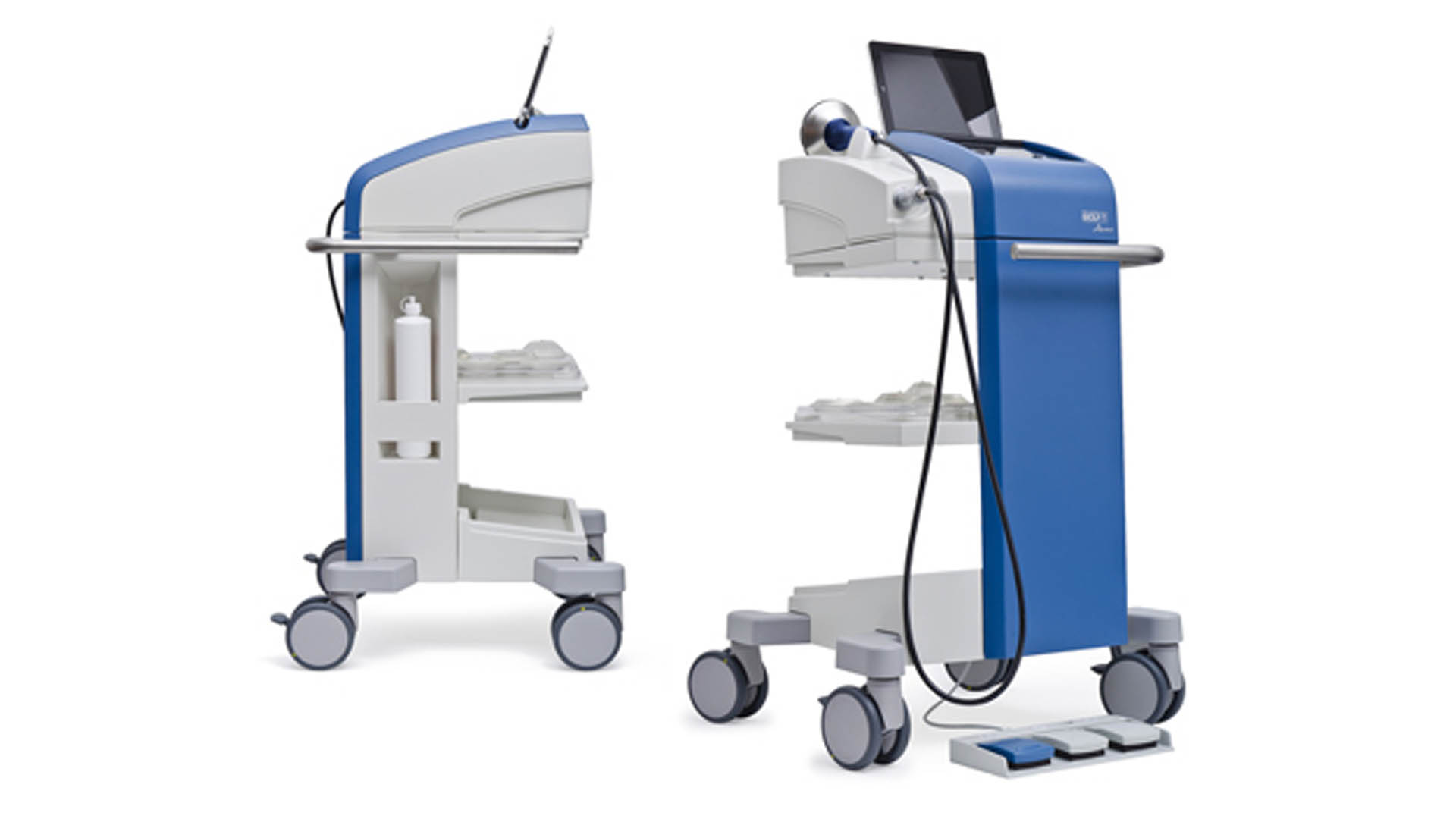 Indications
Tennis elbow/golfer's elbow
Calcified shoulder
Trigger point therapy
Near-surface pseudarthrosis
Trochanteric pain syndrome
Patella tip syndrome
Medial tibial stress syndrome
Bursitis or tendinitis on the hip bone
Plantar fasciitis
Tendinopathies of the Achilles tendon
Operating concept
Three therapy sources to choose from: point-focused, linear focused, and planar
Gel pads in different penetration depths for the point-focused and linear focused therapy source
Planar therapy source with 5 mm penetration depth
Plug & play – detection of therapy sources
Low-pain coupling through "direct focusing" technology
Simple operating concept - optional with app support and iPad holder
Therapy sources
F7 G3
F10 G4
F10 G10
FB10 G6
FBL 10x5 G2
Subject to modifications. Please note that some products may not be available in all countries. Please always take note of the information that is provided with the product. For more detailed information, please consult with your contact partner or directly with Richard Wolf GmbH.
Other products you may be interested in
ELvation Medical GmbH
ELvation Medical GmbH, as the exclusive authorized ESWL/ESWT Sales & Service Team of Richard Wolf GmbH, supports you in the procurement and service of your piezo shockwave system.