Richard Wolf launches its first digital customer magazine – "the spirit"
(Knittlingen, May 6, 2019) Knittlingen-based medical technology company Richard Wolf GmbH is unveiling its very first digital customer magazine – "the spirit" – to the public. The English-language Richard Wolf eMagazine "the spirit" will be published four times a year in the form of an interactive digital newsletter.
"The eMagazine is primarily designed as a global customer magazine, but may also be of interest for any of our employees worldwide who are looking for an entertaining and informative read on all things Richard Wolf," said Christian Obermeier, Director of Global Marketing Communication and the Prima Vista Academy.
The content focuses on the global Richard Wolf community and its portfolio of products, current events at the Prima Vista Academy, as well as appearances at national and international exhibitions.
"With "the spirit" eMagazine, our aim is to foster up-to-date communication with our customers and partners globally," explained Jürgen Steinbeck, Co-CEO of Richard Wolf GmbH.
Customers and anyone with an interest in reading the eMagazine can subscribe via the Richard Wolf website at https://www.richard-wolf.com/en/registration-the-spirit/ to receive a copy by newsletter as soon as it is published. Once users have registered, they can log in to the Richard Wolf website and view current and – coming soon – past issues of the magazine from the dashboard.

Richard Wolf GmbH is a medium-sized medical technology company with over 1,500 employees, along with fifteen subsidiaries and 130 foreign agencies worldwide. The company develops, produces, and distributes numerous products for endoscopy and extracorporeal shock wave treatment in human medicine. Integrated operating theater systems round out the product range.

Press contact:
Richard Wolf GmbH
Press Office
Pforzheimer Straße 32
75438 Knittlingen, Germany

Tel. +49 7043 35-1102
presse@richard-wolf.com
www.richard-wolf.com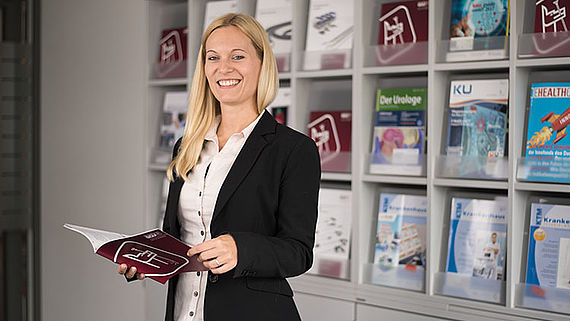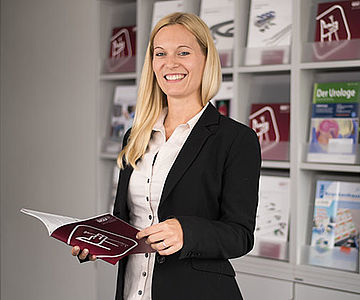 Questions?
We are ready to help!
Beatrice da Silva
Press & Public Relations