Richard Wolf at the 136th Congress of the German Society of Surgery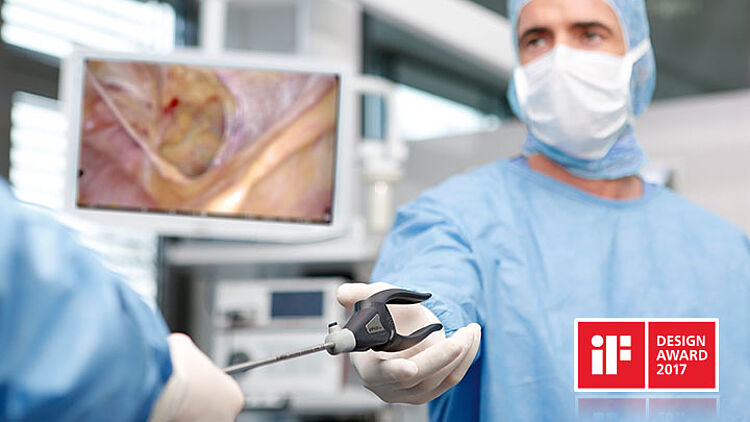 (Knittlingen, March 27, 2019) At this year's congress of the German Society of Surgery (DGCH), the medical technology company Richard Wolf is presenting a new member of the internationally successful ERAGON product line.
ERAGONstitch, the new, modular generation of needle holders for laparoscopy is setting a new standard in this field. Two ergonomic handle designs, two sheath diameters, three working lengths and a total of five different jaw parts cover every user requirement. Just as we know from the ERAGON product range, the new generation of needle holders can be dismantled into three parts and combined to suit the needs of the user.
The IF-Award winning design confirms Richard Wolf's commitment to redefining ergonomics in the field of laparoscopic suture instruments with ERAGONstitch. Ergonomics is the top priority in the ERAGON series. The sophisticated solution of the ERAGONstitch handles enables a relaxed working posture and thus optimal surgical comfort. The newly designed handle shafts are adapted to the anatomy of the hand and ensure a pleasant and fatigue-free grip. The intuitive on-off detent mechanism and the newly developed jaw part mechanism make the ERAGONstitch generation a precise and reliable suturing instrument.

Richard Wolf GmbH is a medium-sized medical technology company with over 1,500 employees, along with fifteen subsidiaries and 130 foreign agencies worldwide. The company develops, produces, and distributes numerous products for endoscopy and extracorporeal shock wave treatment in human medicine. Integrated operating theater systems round out the product range.

Press contact:
Richard Wolf GmbH
Press Office
Pforzheimer Straße 32
75438 Knittlingen, Germany
Tel. +49 7043 35-1102
presse@richard-wolf.com
www.richard-wolf.com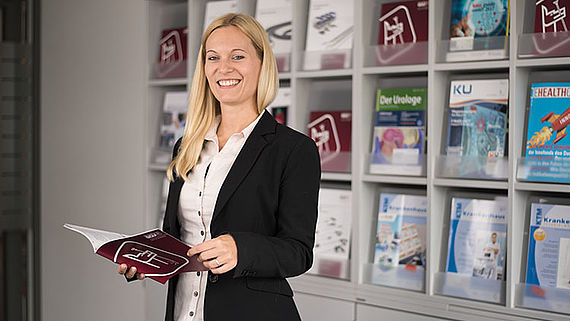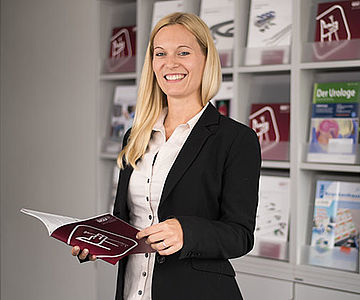 Questions?
We are ready to help!
Beatrice da Silva
Press & Public Relations