Dr. Thushira Weerawarna and German MP Gunther Krichbaum Visit Richard Wolf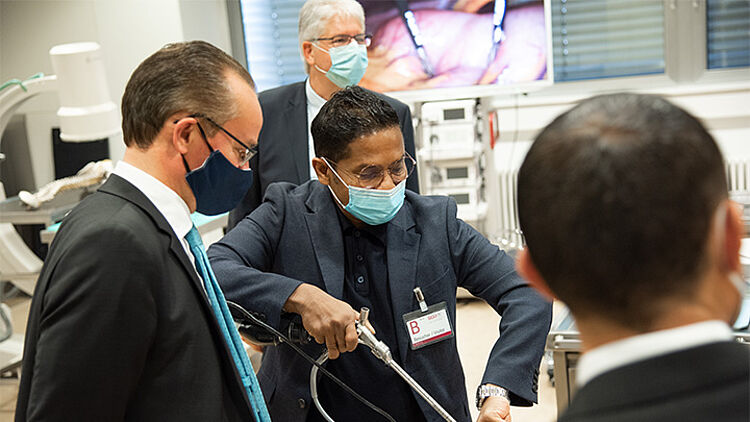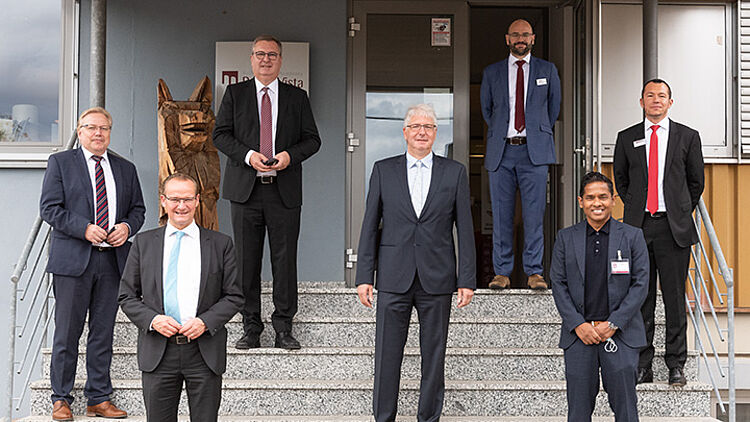 (Knittlingen, October 1, 2020) At the end of September, the Managing Directors of medical technology company Richard Wolf GmbH, Jürgen Pfab and Jürgen Steinbeck, welcomed Dr. Thushira Weerawarna, Chief Physician of the Clinic for Pneumology, Respiratory and Sleep Medicine at the Siloah St. Trudpert Hospital Pforzheim, and MP Gunther Krichbaum of Germany's ruling CDU party to the company's headquarters in Knittlingen.
The visit was organized to discuss the joint program that has been set up to assist Romanian hospitals which have found themselves particularly severely affected by the coronavirus pandemic. As Chairman of the European Affairs Committee of the German Bundestag, Gunther Krichbaum provided the support of his network and dealt with the bureaucratic challenges of the project, while Dr. Weerawarna and his team were able to share their medical expertise and provide advice and assistance to their Romanian colleagues on the frontline. Richard Wolf supported the project by providing endoscopic equipment.
"The project is a wonderful example of European solidarity in action. During these unprecedented times which have required everyone to work together, we are pleased that we have been able to provide some assistance," said Jürgen Steinbeck in reference to the joint aid campaign that has been established in Romania.
During the visit, the hosts gave their guests a tour of the Prima Vista Academy, which serves as Richard Wolf's training center. In the in-house workshop area, the visitors were afforded a detailed insight into the company's product portfolio and also got to use the workshop's training models to try out the minimally invasive instruments used in a whole range of medical applications. The visiting party was also joined by specialists from various departments – Vice President Sales, Service and Marketing Volker Maute, Director of Global Marketing Christian Obermeier, and Head of Marketing Management Benjamin Seidenspinner.
Company profile:
Richard Wolf GmbH is a medium-sized medical technology company with over 1,500 employees, along with sixteen subsidiaries and 130 foreign agencies worldwide. The company develops, produces, and distributes numerous products for endoscopy and extracorporeal shock wave treatment in human medicine. Integrated operating room systems round out the product range.
Press contact:
Richard Wolf GmbH
Press Office
Pforzheimer Straße 32
75438 Knittlingen, Germany
Tel. +49 7043 35-1102
presse@richard-wolf.com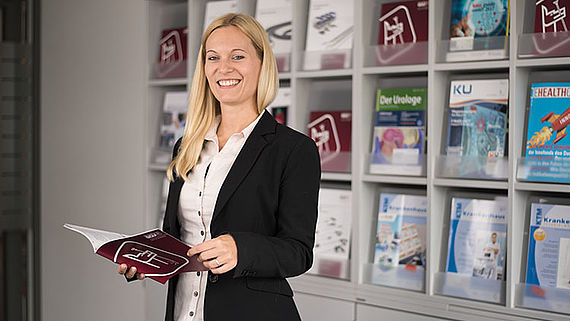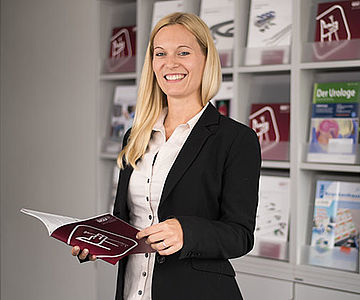 Questions?
We are ready to help!
Beatrice da Silva
Press & Public Relations