50th anniversary of the Richard and Annemarie Wolf Foundation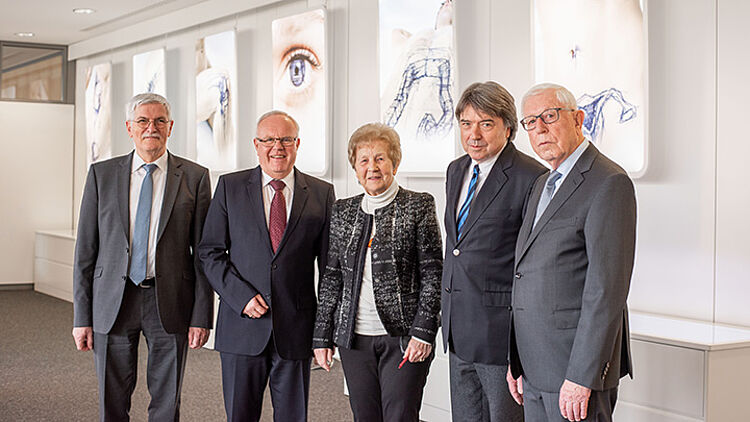 (Knittlingen, June 6, 2019) The Richard and Annemarie Wolf Foundation is celebrating the 50th anniversary of its Foundation this year. The Investment Trust Foundation directly holds all shares in the medium-sized medical technology company Richard Wolf GmbH.
The Foundation is named after Mr. Richard Wolf and Mrs. Annemarie Wolf who, during their lifetime, were each sole shareholders of Richard Wolf GmbH, which was founded in 1947. After the death of company founder Richard Wolf, his wife Annemarie Wolf established all the shares in the business. Following a social, and particularly socio-political vision, Mrs. Annemarie Wolf founded a charitable Foundation. The purpose of the Foundation is the promotion of medical science, in particular those specialist areas that work with endoscopes. Currently the Foundation Board consists of five members: Ingeborg Burkhard (spokeswoman), Volker Kälberer, Siegfried Karst, Dr.-Ing. Paul Seiler, Dr. Augustin Siegel. The members are primarily committed to maintaining the Foundation's assets. The consultancy tasks of the Board are governed by the personnel-oriented and socially acceptable implementation of a qualified growth trajectory for the worldwide operating Richard Wolf group of companies.
Richard Wolf GmbH is a medium-sized medical technology company with over 1,500 employees, along with fifteen subsidiaries and 130 foreign agencies worldwide. The company develops, produces, and distributes numerous products for endoscopy and extracorporeal shock wave treatment in human medicine. Integrated operating theater systems round out the product range.
Press contact:
Richard Wolf GmbH
Press Office
Pforzheimer Straße 32
75438 Knittlingen, Germany

Tel. +49 7043 35-1102
presse@richard-wolf.com
www.richard-wolf.com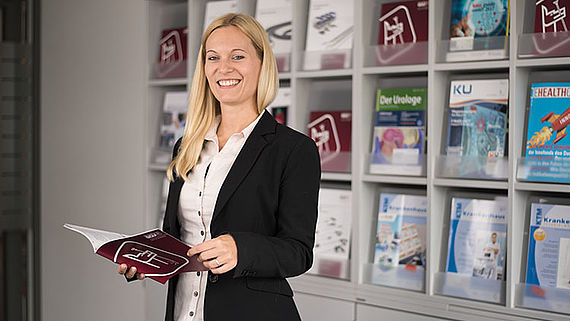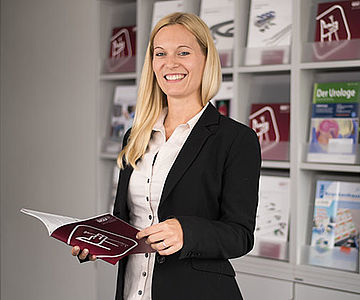 Questions?
We are ready to help!
Beatrice da Silva
Press & Public Relations