Richard Wolf Aerospace Applications division is committed to advanced solutions "beyond borescopes". Its mission is to carry established test and repair procedures via borescope technology to remote areas otherwise not accessible. The main focus is on turbo-machinery, in particular on all kind of aircraft. Several decades of experience in medical and industrial endoscopy have given birth to products like the well-established Blending Scope for insitu repair of compressor blade damage.
By applying the Richard Wolf Blending Scope, every day operators around the globe benefit from significant reductions in ground times, in particular in the case of unscheduled AOGs due to a FOD. Richard Wolf Blending Scopes combine a rigid shaft with a rotating drive head and a borescope for visual observation. After insertion through a BSI port the drive head with an appropriate tool bit (cutter, grinder or polisher) is articulated into the working position and ready to remove dents, cracks, nicks, tip curls and other from foded compressor blades. More than different 400 tool bits are available.
Blending Scope 1st generation
The first generation Richard Wolf Blending Scope has been introduced in the late 1990s. It received approvals from all major aircraft engine OEMs like General Electric, Pratt & Whitney, Rolls-Royce, SAFRAN, Saturn and their joint ventures CFMI, Engine Alliance, IAE and PowerJet.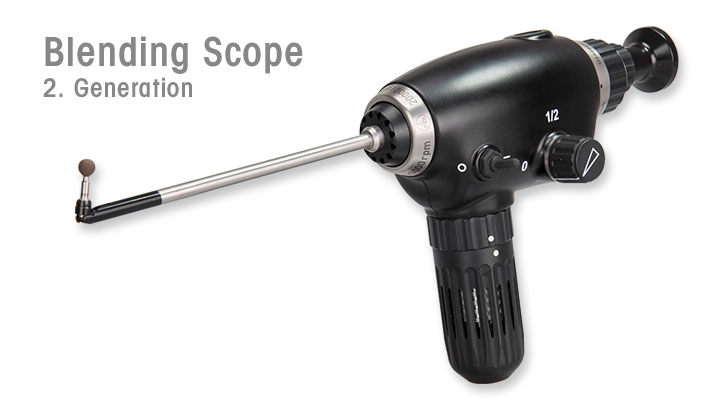 Blending Scope 2nd generation
The second generation Richard Wolf Blending Scope TBS-HR (high removal rate) meets the challenge of reasonable blending times on latest alloys in particular with BLISKs. It is a modular system with largely improved removal rates and smooth grinding performance. It features one cable operation due to its integrated LED illumination. First OEM approvals have been granted, further approvals are in process.
FPI Scope
Richard Wolf FPI scopes are a family of borescope based instruments which allow to perform true Fluorescent Penetrant Inspection according to the established international standards as well as to company standards of the OEMs and MROs. Richard Wolf FPI Scopes have been designed for precisely applying miniature amounts of all kind of liquids and dry powders.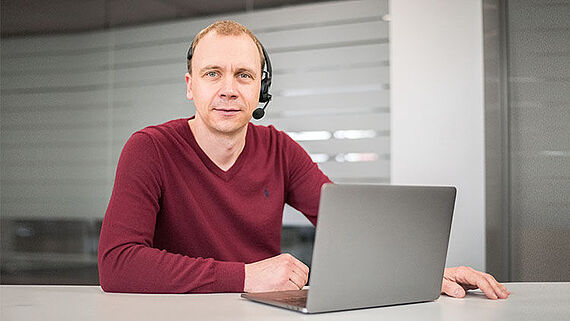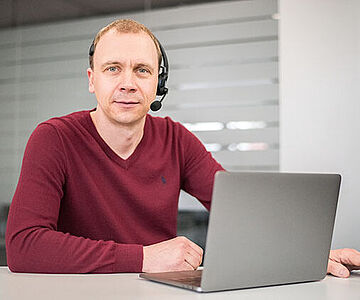 Questions?
We are ready to help!
Patrick Finster
Sales Manager