Reprocessing baskets for standard endoscopes
A safe holder during transport, storage, automated reprocessing, and sterilization
The high-quality stainless-steel reprocessing baskets for endoscopes were designed in such a way as to ensure that no areas are missed during irrigation. The endoscopes are fixed with ball chains, which ensure a safe hold while requiring only a minimum contact surface.
The silicone chains can easily be replaced – but can be sterilized with steam more than 200 times. Another important feature of this basket is its universality. It is capable of holding almost all standard telescope brands.
The advantages at a glance
Suitable for plasma, ethylene oxide, and formaldehyde sterilization procedures
For a safe hold of the telescope during transport, storage, automated reprocessing, and sterilization
Three different lengths for all endoscopic telescopes
Minimum contact surface – point support of telescope provides the conditions for the best possible cleaning
Resilient silicone support strips protect the telescope against vibration and impacts to the basket while storage
Technical Data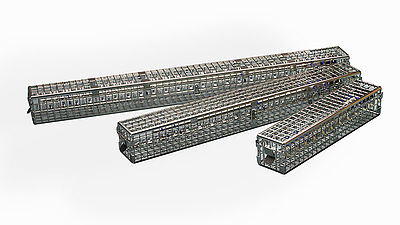 Dimensions (W x H x D) / Weight:
287 x 59 x 54 mm / 255 g
471 x 59 x 54 mm / 355 g
610 x 59 x 54 mm / 410 g
Subject to modifications. Please note that some products may not be available in all countries. Please always take note of the information that is provided with the product. For more detailed information, please consult with your contact partner or directly with Richard Wolf GmbH.
Other products you may be interested in