Masterclass in Renal Laparoscopic Urology
Cancelled due to Corona Virus! New date to be announced, San Carlo di Nancy Hospital, Rome
This technical masterclass in renal laparoscopic surgery will provide a structured approach to advanced laparoscopic surgeries for conditions of the kidney lodge, with an emphasis on radical nephrectomy, partial nephrectomy, adrenalectomy and pyeloplasty. This course will also focus on indications and outcomes of the surgeries, literature data, emerging technologies including novel instruments and advanced imaging, and training. Qualified world-class faculty with more than a decade of experience with complex laparoscopic renal surgery will provide the attendees with instruction to refine the technique and achieve superior results.
Join in and experience the Masterclass Workshop on site at the San Carlo di Nancy Hospital in Rome or live on our website via live stream. With an exciting program:
Cancelled due to Corona Virus! New date to be announced.
01:30 pm: Registration of the attendees
01:45 pm: Welcome & Introduction to the course
02:00 pm: Radical Nephrectomy Session
Patient Positioning, Ports Placement
Laparoscopic Access: trans-versus retroperitoneal approach
Hilum management
Complications: how to avoid and to manage
02:45 pm: Nephroureterectomy
Tips and Tricks of a pure Laparoscopic procedure: is it feasible and safe?
03:15 pm: Partial Nephrectomy Session
Patient Positioning, Ports Placement
Management of renal pedicle
Kidney / tumor preparation
Resection techniques
04:00 pm: From standard to advanced imaging – planning a good partial nephrectomy
Technologies for advanced 3D reconstructions in the planning of partial nephrectomy
Discussion of the live cases scheduled for tomorrow
04:30 pm: Pyeloplasty session
Surgical details
Step by step video presentation
05:00 pm: Hands-on-Training
08:00 am: State-of-the-art lecture:
When is it still the time for laparoscopy in the robotic era?
08:15 am: Clinical Cases presentation and Live Surgery Session
Laparoscopic Radical Nephrectomy
Laparoscopic Partial Nephrectomy
Laparoscopic Clampless Partial Nephrectomy
Laparoscopic Nephroureterectomy
Laparoscopic Pyeloplasty
05:00 pm: Acknowledgment
Course language: English
Important note: You will automatically see the live stream on this page once you have logged in.
Log in here
The San Carlo di Nancy Hospital, a first-aid facility accredited by the Italian National Health Service, was acquired by GVM Care & Research in May 2015 and underwent a restructuring and reorganization process. Founded in 1932, the San Carlo of Nancy Hospital is located on the Via Aurelia, not far from the Vatican City. The facility, classified as a general local hospital since September 1976, can treat about 15,000 patients a year under ordinary hospitalization. To date, the facility has about 450 professionals, including the medical and paramedical staff. The Group has invested heavily in technological innovation to support its healthcare services, conforming to the highest standards required by law. For example the DaVinci Xi robotic system has been recently acquired.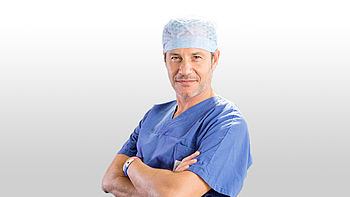 Prof. Pierluigi Bove
Department of Urology, San Carlo di Nancy Hospital, GVM Care & Research, Tor Vergata University of Rome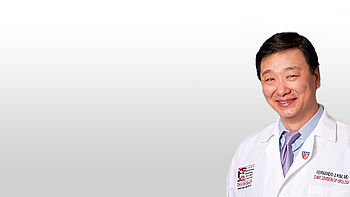 Fernando J. Kim, MD, MBA, FACS
Chief of Urology, Denver Health Medical Center; Professor of Surgery/Urology; Medical Director of Minimally Invasive Urological Oncology, University of Colorado, Denver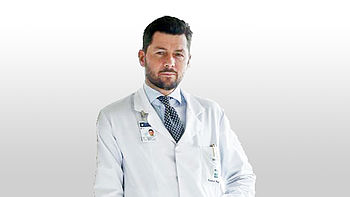 Dr. Alberto Breda
Chief of the Kidney Transplant Division, University Autònoma de Barcelona; Department of Urology - Fundació Puigvert, Barcelona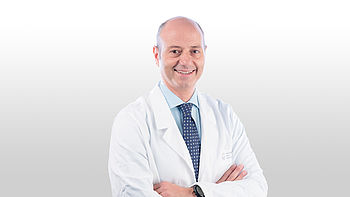 Carlo Introini
Chief Department of Urology E.O. Ospedali Galliera, Genova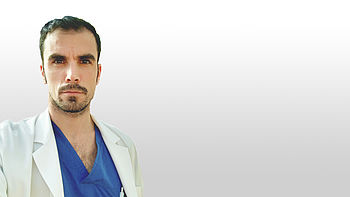 Riccardo Bertolo
Department of Urology, San Carlo di Nancy Hospital, GVM Care & Research, Rome
Prof. Dr. med. Stephan Kruck, FEBU
Chief of Urology, Center for Minimally Invasive Therapy and Urological Robotics, Siloah St. Trudpert Klinikum, Pforzheim