neodisher® MultiZym Cleaning Products
Richard Wolf Medical Instrument Corp. is proud to partner with Dr. Weigert, a world leader in cleaning solutions, to provide our customers with superior cleaning detergents. Here at Richard Wolf, we embody the spirit of excellence and believe in providing our sterile processing customers with a complete reprocessing solution. These detergents by Dr. Weigert showcase features and benefits that puts them ahead of the competition.
Infection prevention and proper instrument reprocessing is integral to patient recovery. Richard Wolf is happy to contribute to that effort by introducing a new line of cleaning detergents by Dr. Weigert. neodisher PreStop and neodisher MultiZym are cleaning detergents that feature superior cleaning effectiveness that ensure the optimum protection for your medical devices.


Point-of-use cleaning is an essential aspect of reprocessing that takes place in the operating room (OR) after surgery has come to a close. When used, the neodisher PreStop detergent possesses non-corrosive properties that inhibits the corrosion of medical devices. After use the instruments can be stored up to 72 hours before decontamination, thereby making it a perfect cleaner for procedures that occur over the weekend. The neodisher PreStop has the ability to act as a self-acting pre-cleaning agent which ensures effective cleaning of the devices during decontamination.
neodisher MultiZym is indicated for use in both manual cleaning and ultrasonic applications. It is a first-class, residue-free cleaning performance that offers superb material compatibility and is suitable for flexible endoscopes, surgical stainless steel, and optical forceps. The detergent is ultra-high concentrated, which allows our customers to benefit by using half the dosage while enjoying superior cleaning effectiveness.

Safety Data Sheet
The neodisher Multizym 1L is perfect for doctors' offices that are pressed for space. This detergent possesses the same qualities as our neodisher Multizym 5L but comes in a small package allowing for a smaller footprint in the decontamination area.

Safety Data Sheet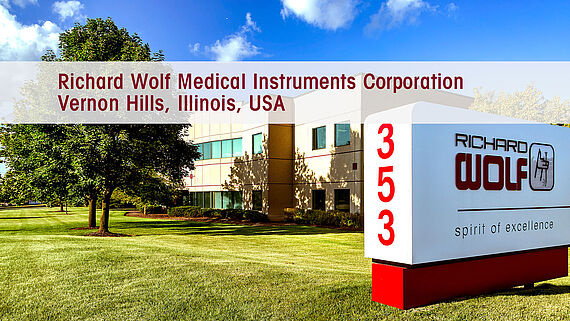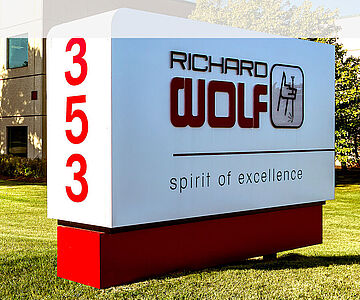 Questions?
We are ready to help!
Richard Wolf Medical Instruments Corporation