Thermedx® FluidSmart® Fluid Management System
Multidiscipline fluid management, made easy.
This user-friendly, multifunctional system provides real-time deficit monitoring and fluid warming for patient safety. It can be used for a variety of procedures in gynecology and urology.*

Gynecology: hysteroscopy (diagnostic and operative, including hysteroscopic tissue removal).

Urology: cystoscopy, TURP, PCNL, and ureteroscopy.
*Indicated for use in gynecology, urology, and orthopedics.
Non-pulsatile flow provides clear visualization during a procedure.
Adjustable pressure settings help control distension and bleeding in the surgical cavity.
Fluid deficit monitoring displays fluid deficit in real-time, with automatic shutoff at 2,500 ml.
Enhanced patient safety includes configurable alarms for perforation, deficit, and pressure.
Convenient operation with fluid bags (compatible with 1-5 liter bags) and canisters that can be changed without interrupting a surgical procedure.
Procedural data can be printed from the unit to assist with charting.
On-demand fluid warming (up to 40° C) can help prevent intraoperative hypothermia.
Automatic flow rate adjustment provides constant pressure for even distension.
Touchscreen menu facilitates intuitive setup and allows OR staff to easily select procedural presets for hysteroscopy (diagnostic and operative) and urology (cystoscopy, TURP, PCNL, and ureteroscopy).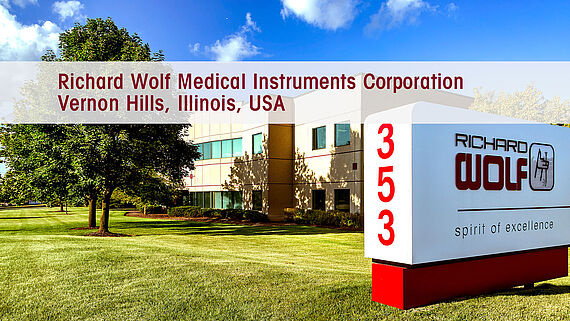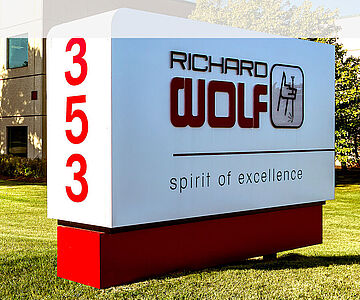 Questions?
We are ready to help!
Richard Wolf Medical Instruments Corporation