TEXAS Bronchoscope
An innovative system for rigid bronchoscopy, providing a fully integrated optical view.
Developed in cooperation with Dr. Garrett Walsh, the fully optically integrated, rigid TEXAS Bronchoscope with auxiliary instruments is ideal for biopsy, tumor resection, removal of foreign bodies, and other interventions, as well as insertion or removal of stents.* The key factor with these techniques is to ensure that the working channel is as large as possible to enable forceps and instruments to be easily introduced synchronously or alone. Unlike other rigid models, the TEXAS Bronchoscope's integrated optics provide an advantageous scope-to-tube ratio for additional insertion of instruments.
Artificial respiration is another frequent problem with rigid bronchoscope tubes. However, the all-around view provided through the fenestrated, beak-shaped sheath tip at the distal end of the tube makes introducing the TEXAS Bronchoscope significantly easier. This integrated endoscope is well-protected, with separate channels for telescope and instruments.
Endoscope integrated in bronchoscope tube provides undisturbed view—making intubation easier.
Integrated irrigation channel allows endoscope's distal lens to be irrigated during procedures to clear secretions or blood.
Compatible with all appropriate forceps, as well as for combined application (rigid and flexible working) with the flexible bronchoscope.
Ideally suited to interventional applications, such as placement of bronchial stents.
Easy changeover between different bronchoscope tubes

*Dr. Garrett Walsh, Professor of Surgery, Dept. of Thoracic and Cardiovascular Surgery, University of Texas MD Anderson Cancer Center, Houston, TX.
Other products you may be interested in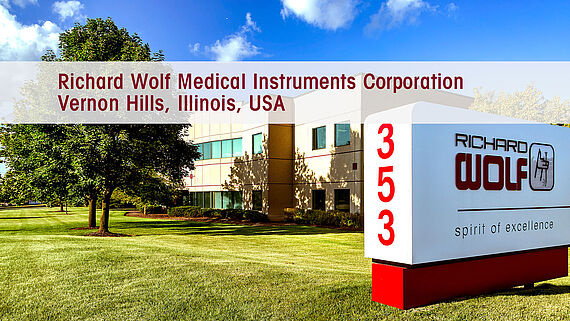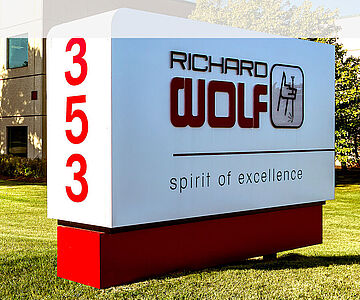 Questions?
We are ready to help!
Richard Wolf Medical Instruments Corporation