Mini-Thoracoscopy Set for Single-Port Technique
Maximum versatility with minimal access.
This all-in-one instrument set for single-port thoracoscopy allows minimally invasive diagnostic procedures to be carried out in the thoracic area with one small, 5-mm puncture. The semi-flexible operating endoscope that is the basis of the instrument set features an integrated, 3.5-mm working channel which provides access for a variety of instruments. The channel can be also be used for suctioning when the instrument has been inserted. The user-friendly ergonomic design increases comfort and control. Flexible trocar sheaths, biopsy forceps, a hook and coagulation button, electrodes, probes, suction tubes, and a power spray are included in the set.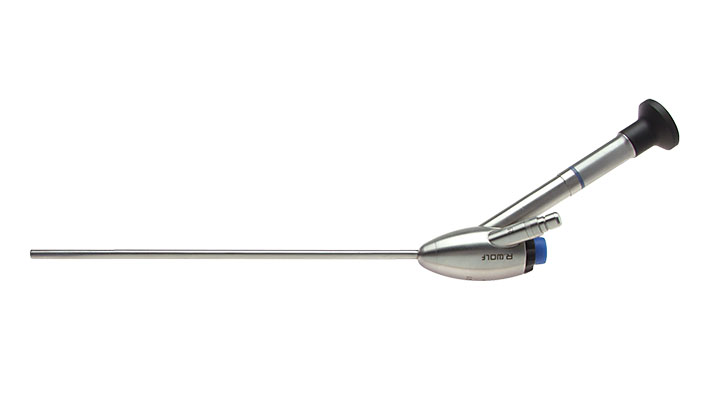 Ergonomic design reduces fatigue.

Small, 5.5-mm outer diameter.

3.5-mm working channel can be used for various instruments, as well as suction and irrigation.

Instruments can be quickly changed while maintaining orientation through the scope's working channel.
Other products you may be interested in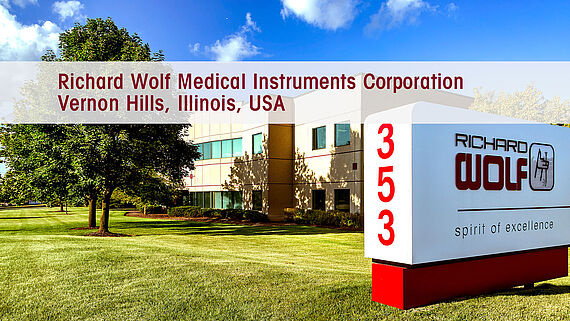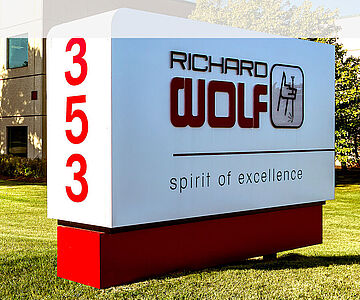 Questions?
We are ready to help!
Richard Wolf Medical Instruments Corporation