Richard Wolf Academy "Prima Vista" Events
The Richard Wolf Academy "Prima Vista" is a competence centre that focuses on a training and continuing education concept as well as a communication platform. Here specialists and generalists, lecturers and learners, users and innovators meet.
In the Richard Wolf Academy "Prima Vista" we bring the best together: Renowned specialists share their knowledge in dialogue with ambitious physicians.
Masterclass Workshop "Metabolic Surgery"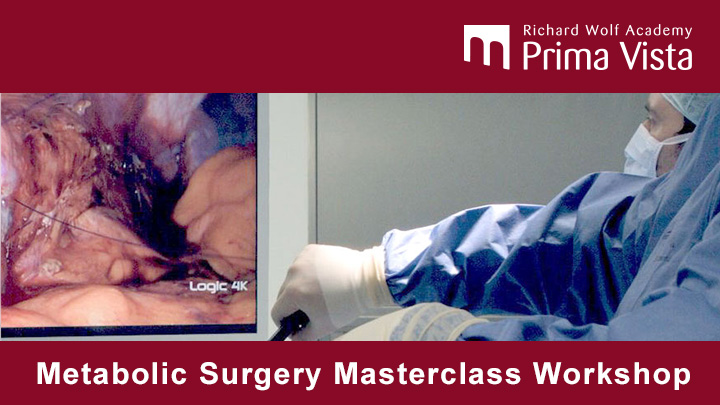 At the University Hospital of Munich, experts have provided a high quality elite surgical training from 28th February until 1st March 2019.
You will automatically get access to the content on this page once you have logged in.
Please fill in your user data in the "Login" window. You do not have a login? Then register for free now.
Log in here Register now
Questions?
We are ready to help!
Brenda Felts
Clinical Services Manager